The Grand Hotel, Brighton Seafront, 29TH JUNE 2016
The conference dinner was a specially created vegetarian menu, featuring locally produced food. The dinner had a 50 year anniversary music playlist, put together by Stephen Malinder, featuring one track from each of the last 50 years, and two installations put together by University of Brighton Sound Art and Graphic Design students.
During the dinner two DRS lifetime achievement awards were made to Rachel Cooper and Victor Margolin.
→ Download the DRS2016 Conference Dinner Menu (pdf)
→ Listen to the DRS2016 Conference Dinner playlist on Spotify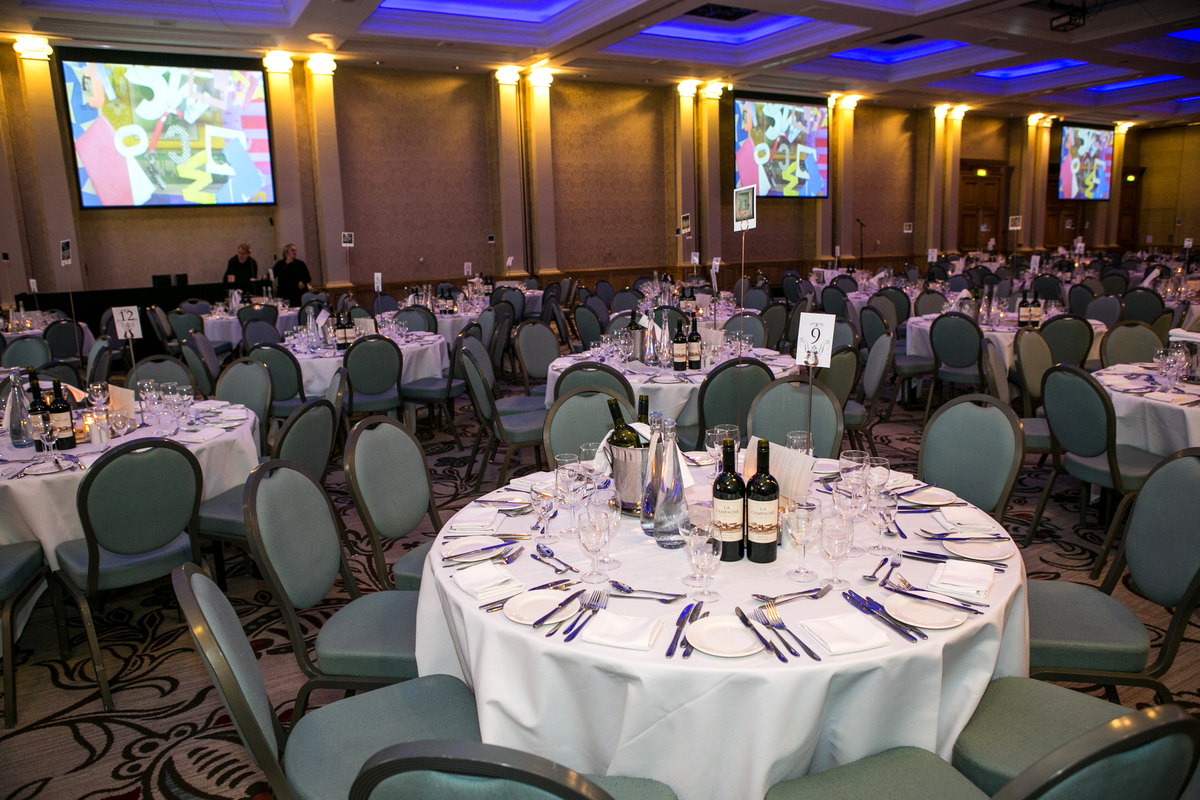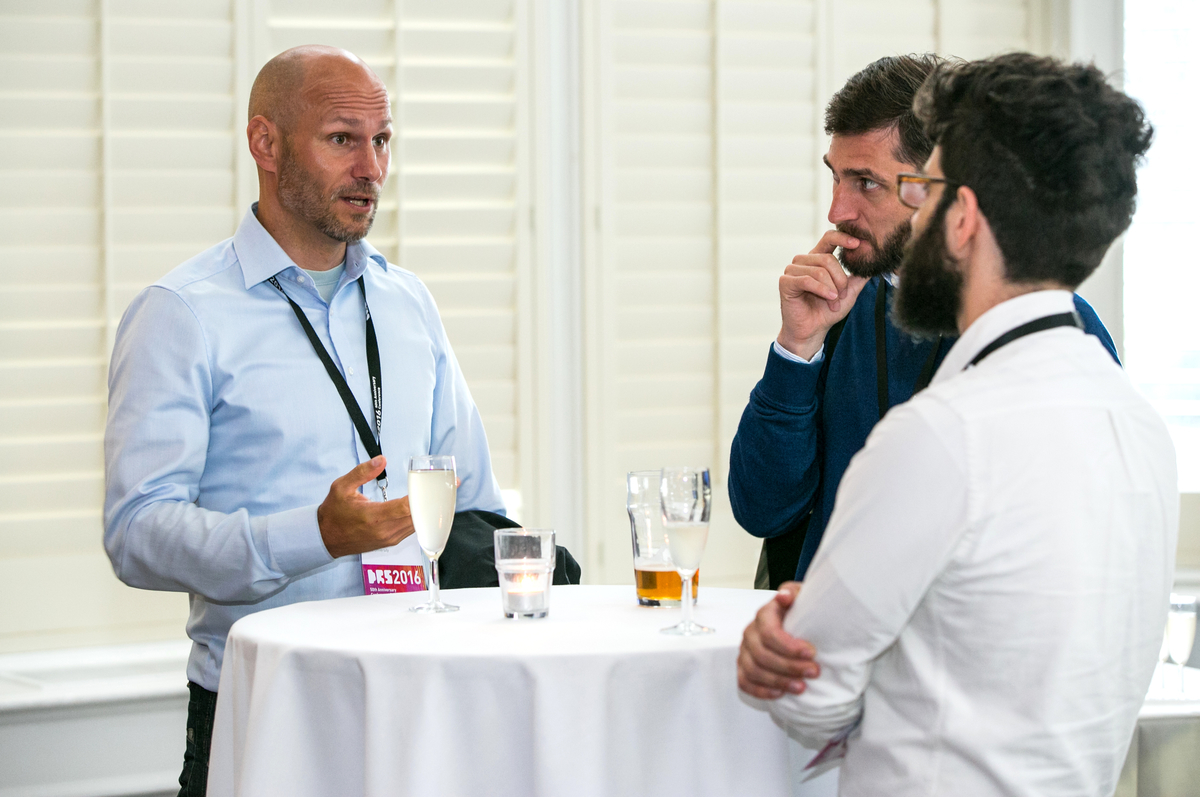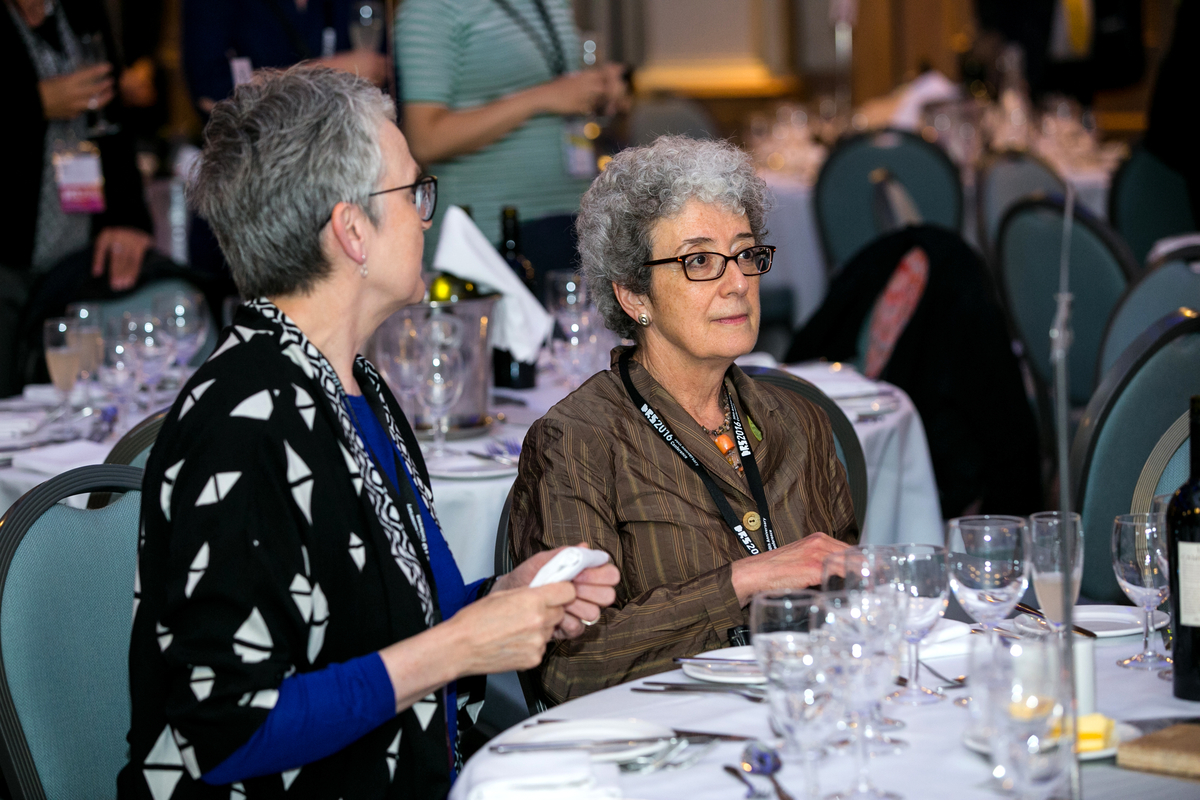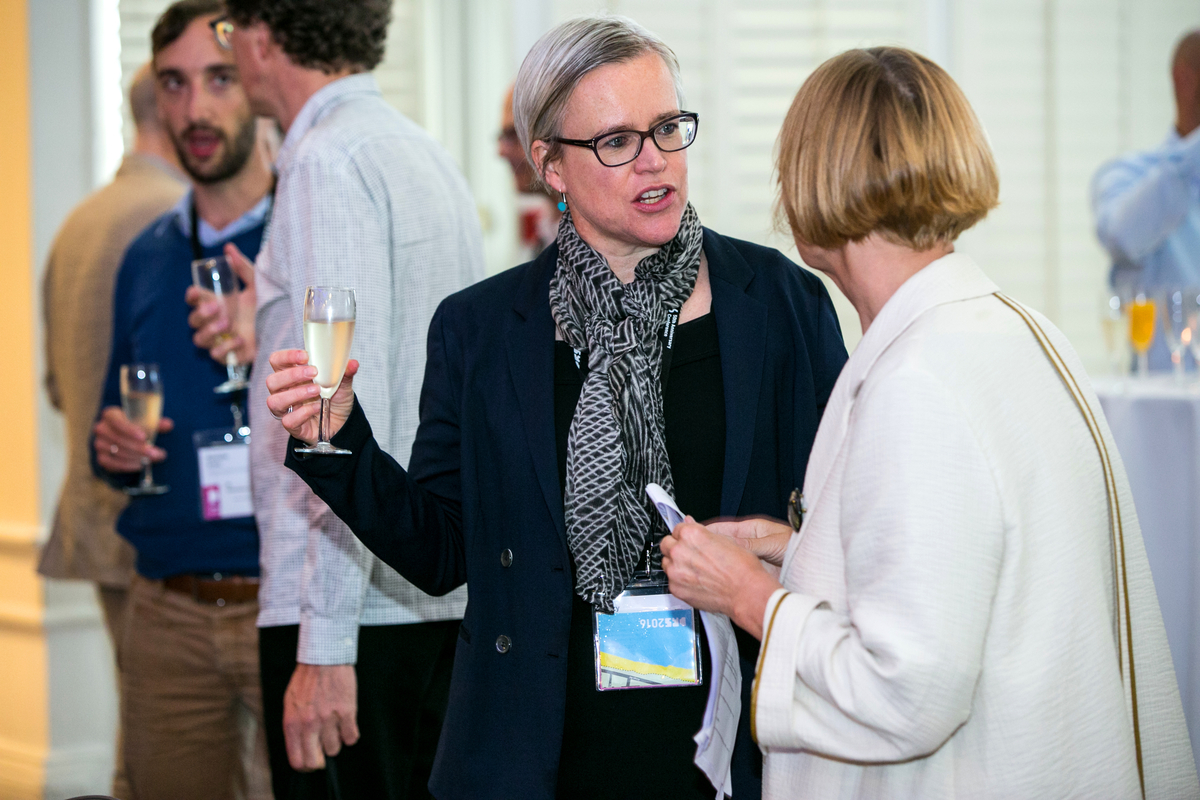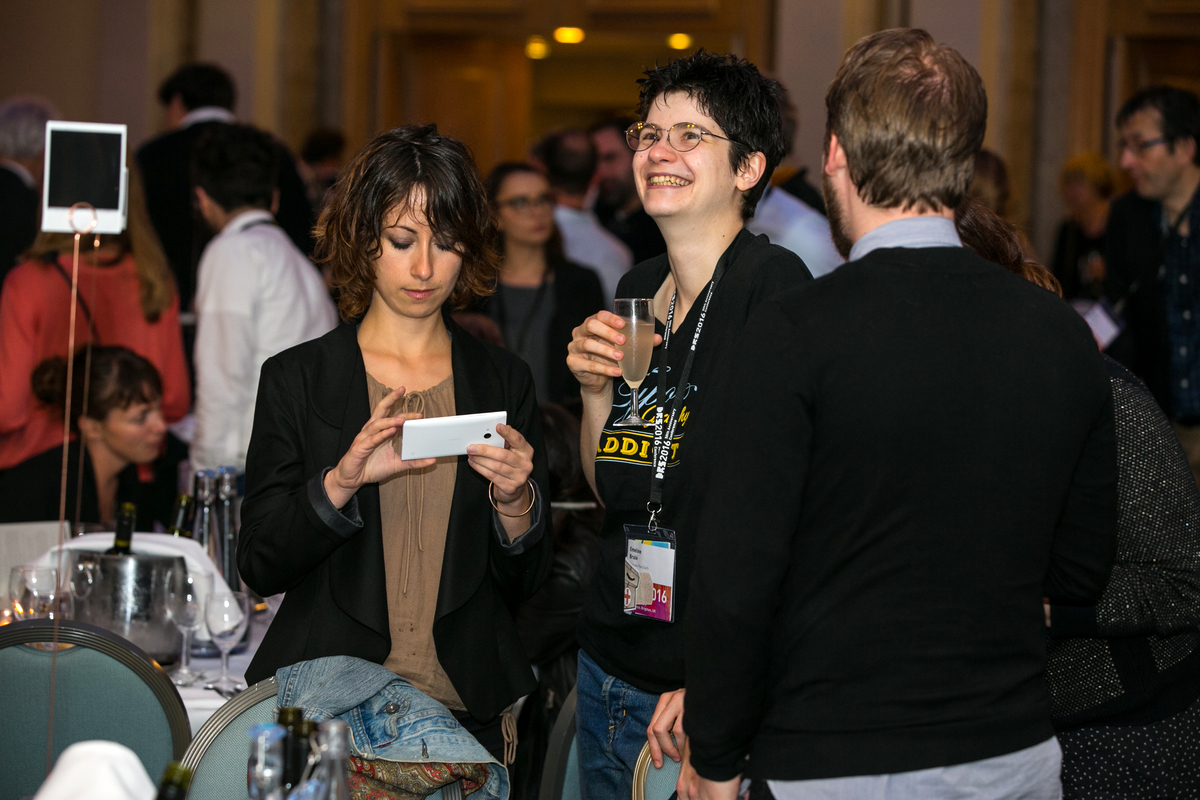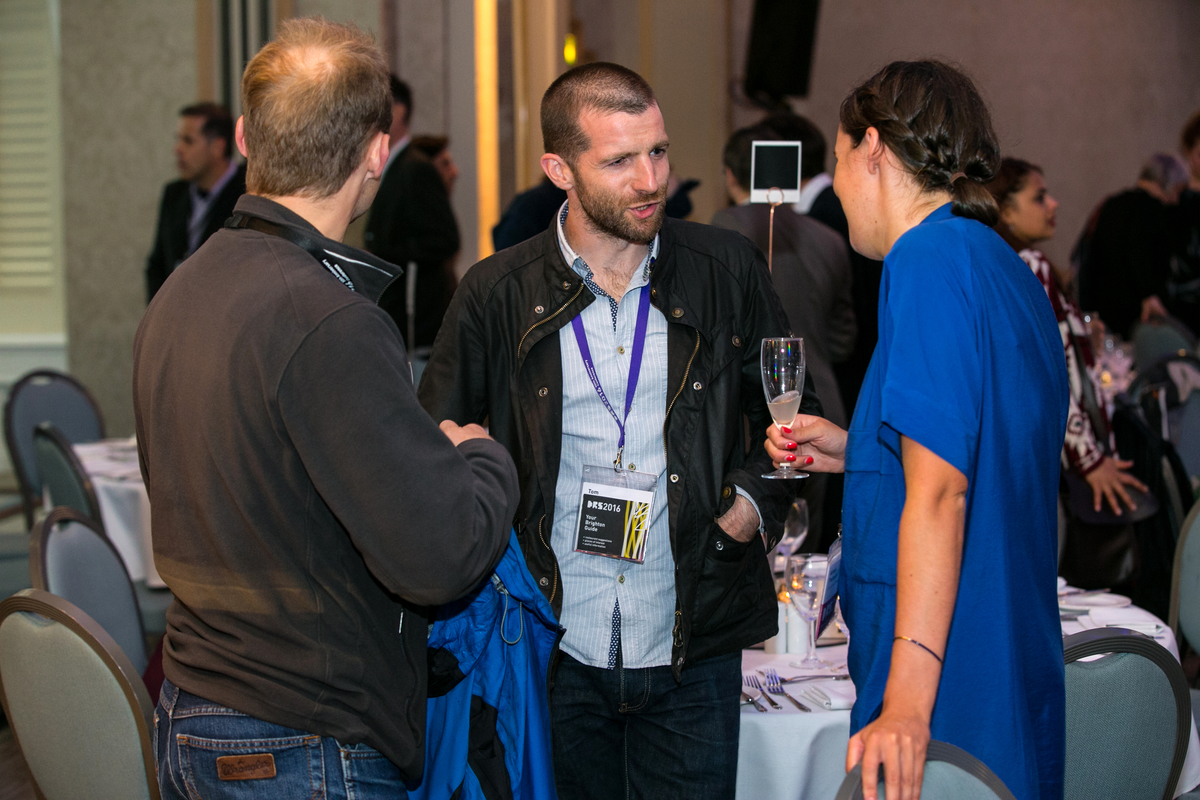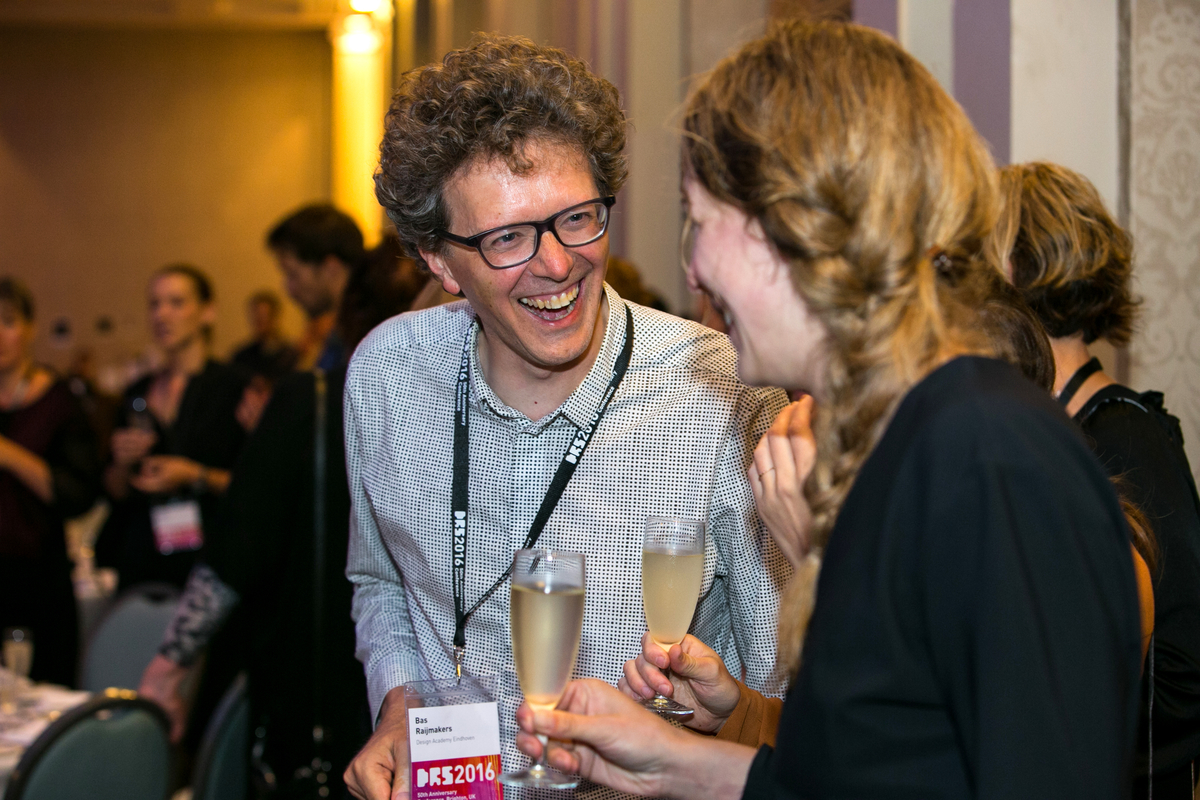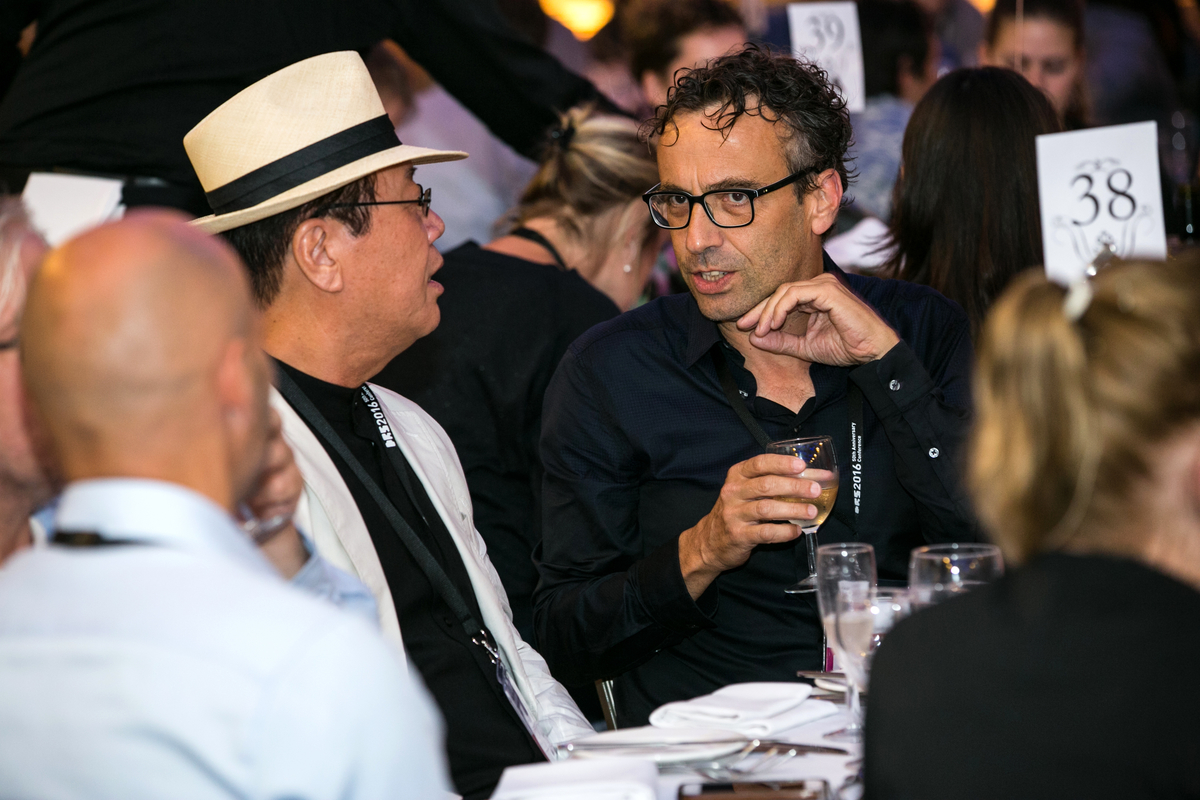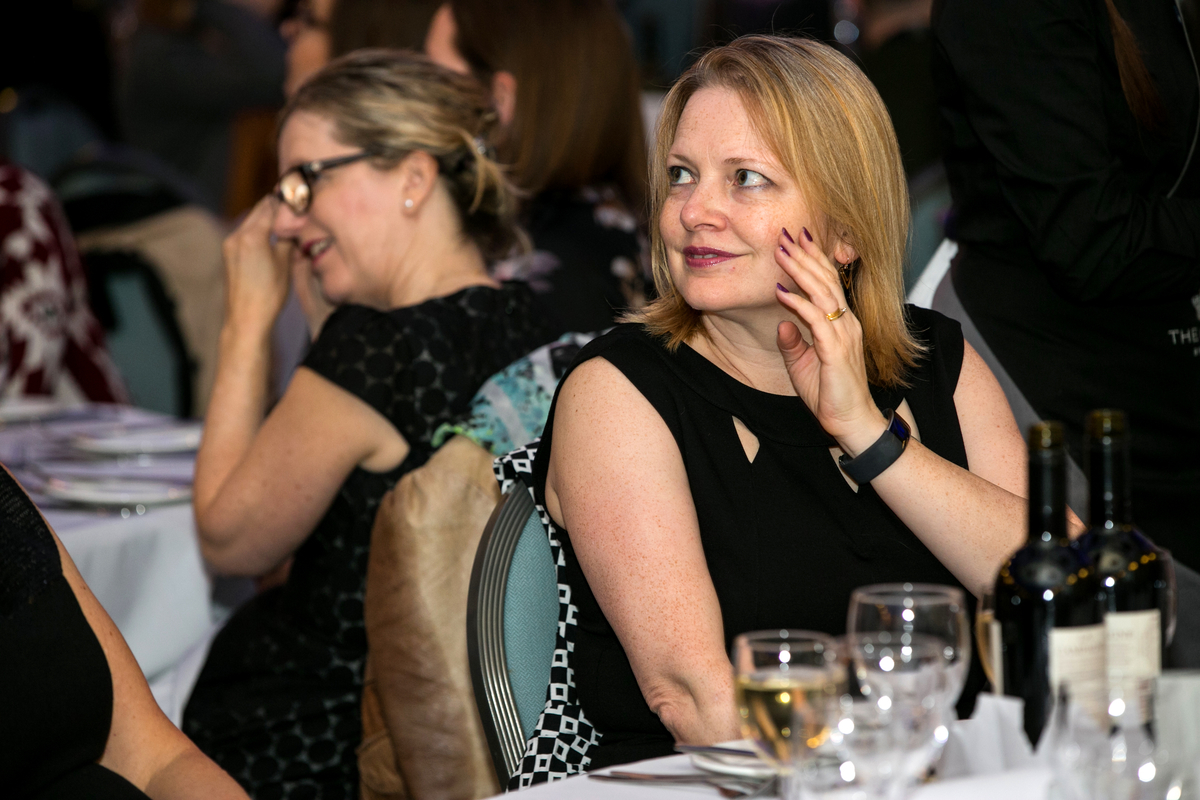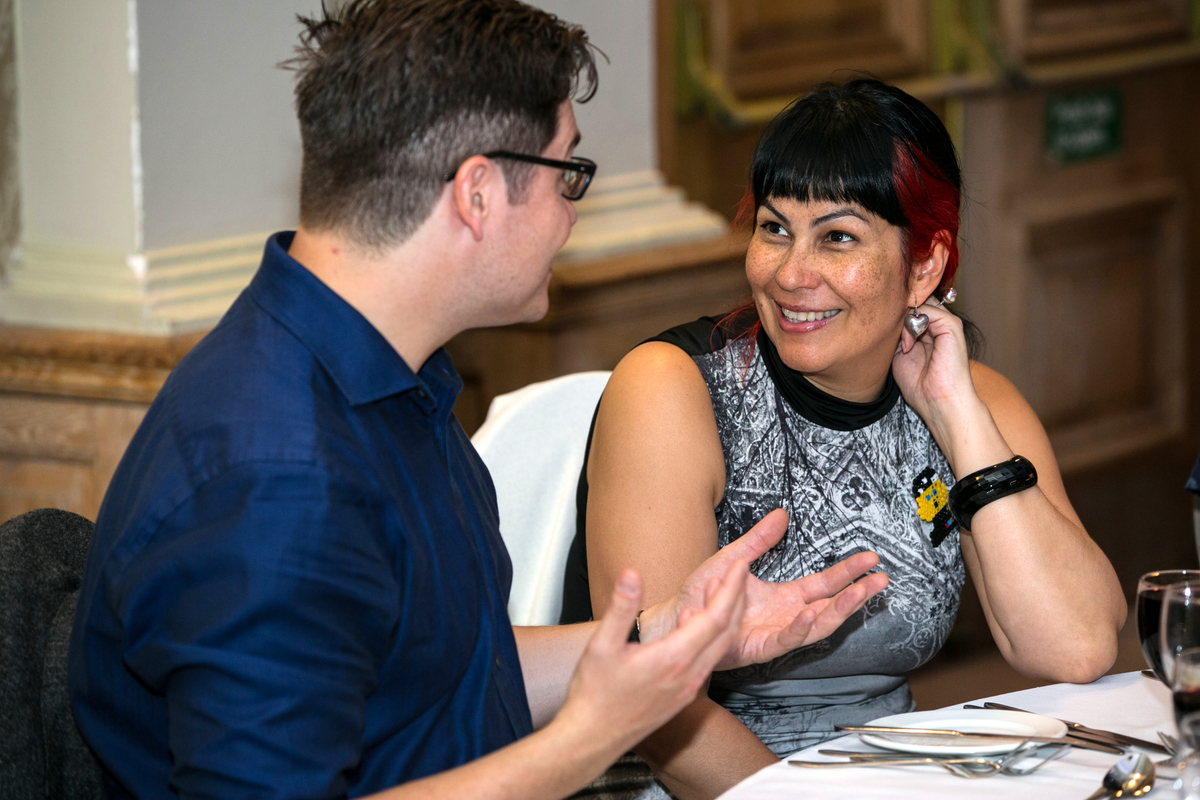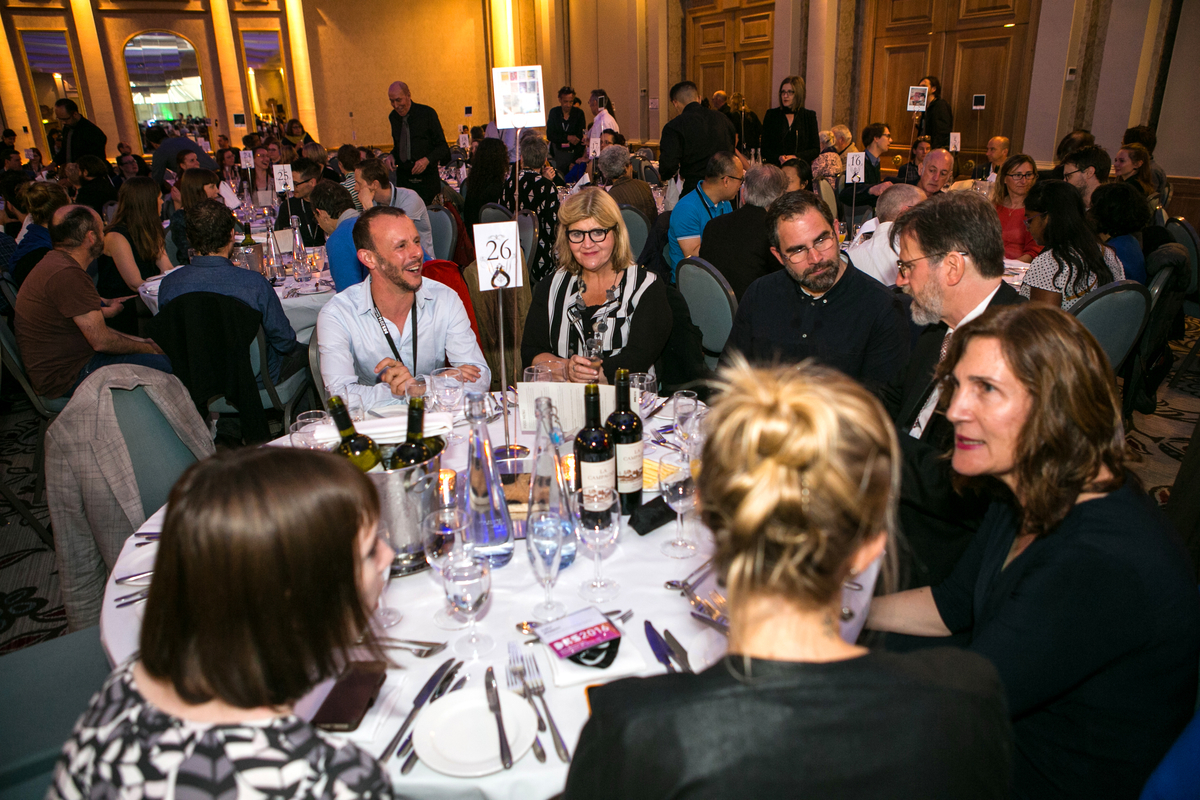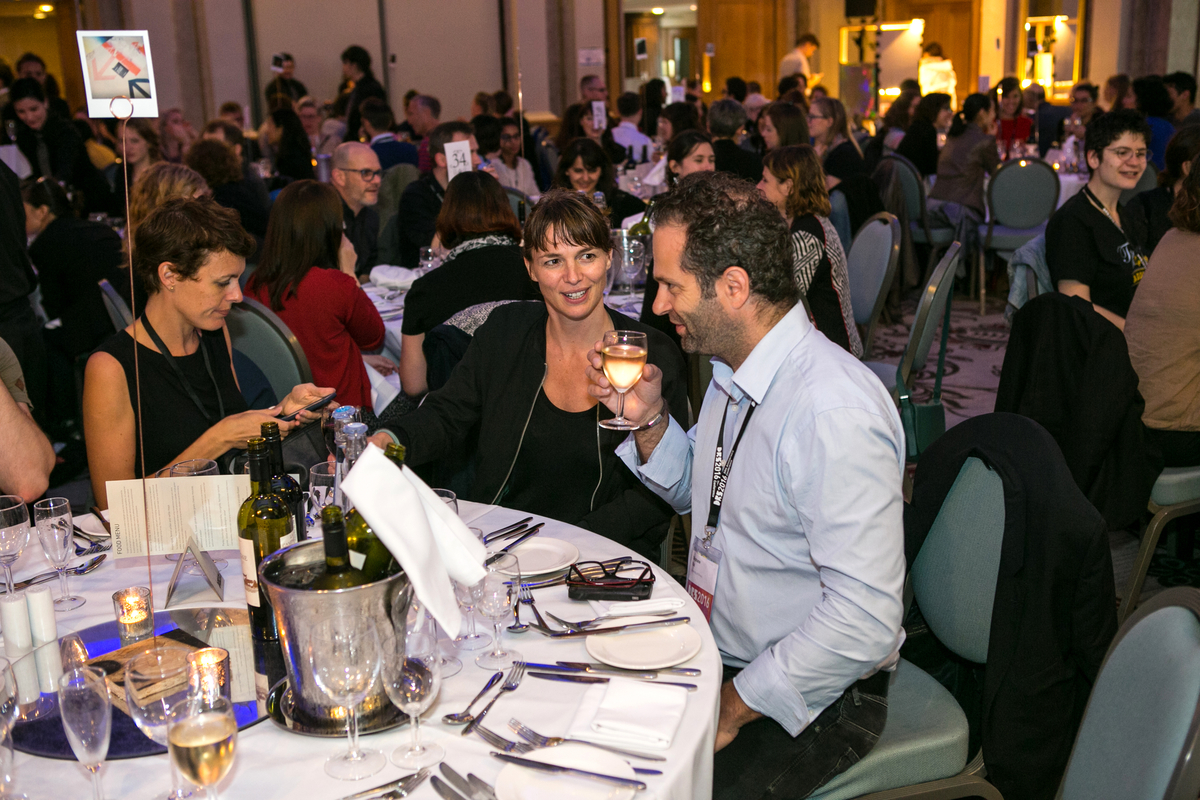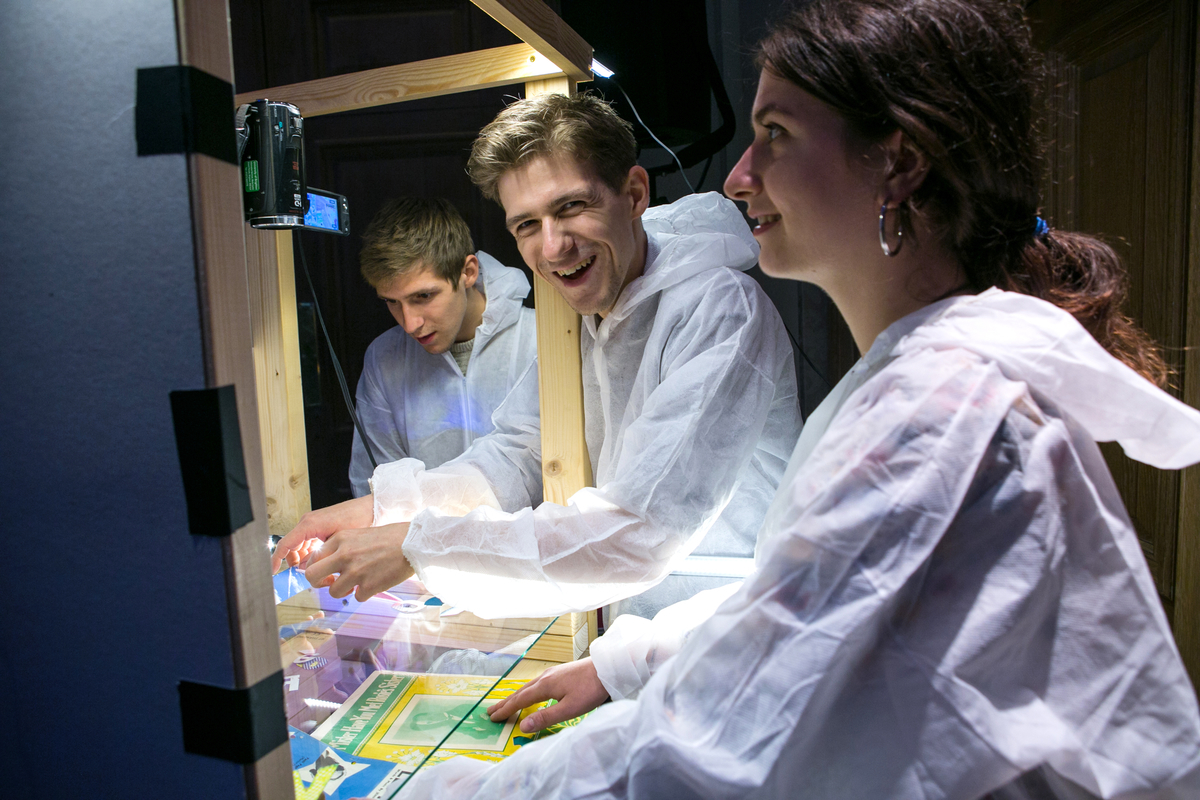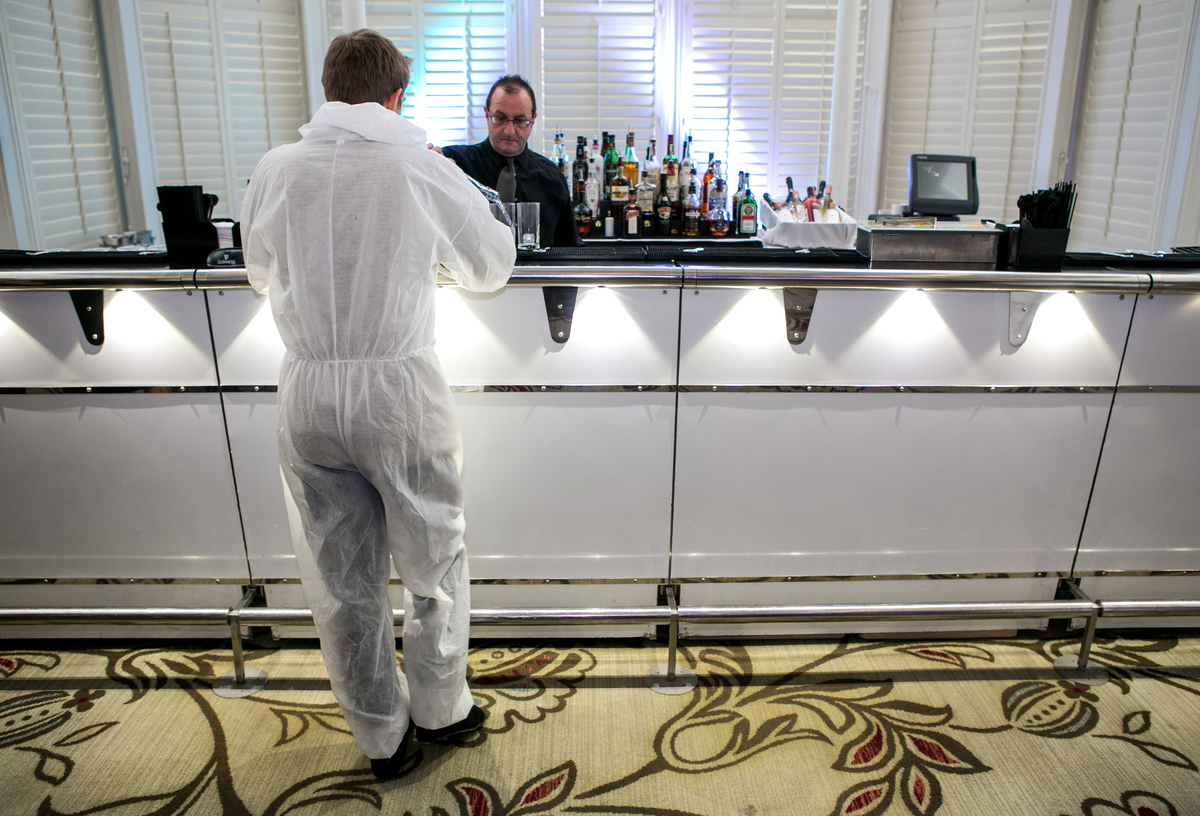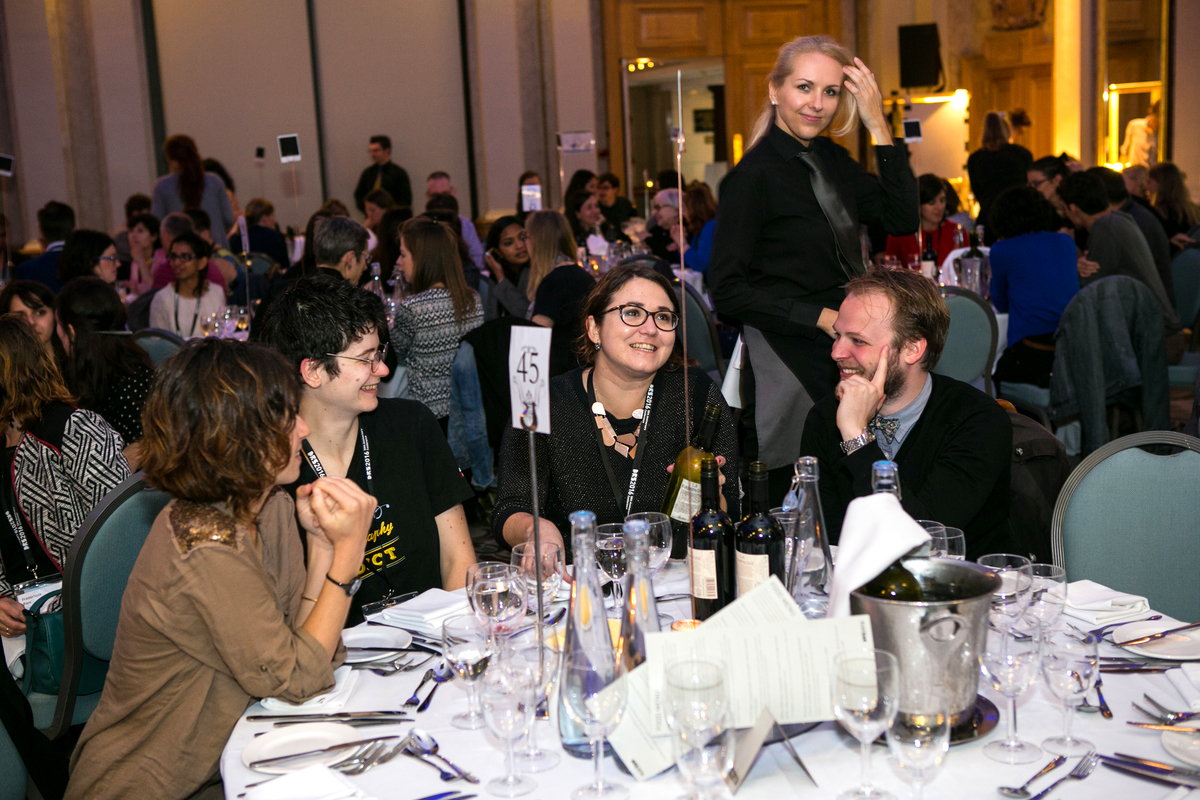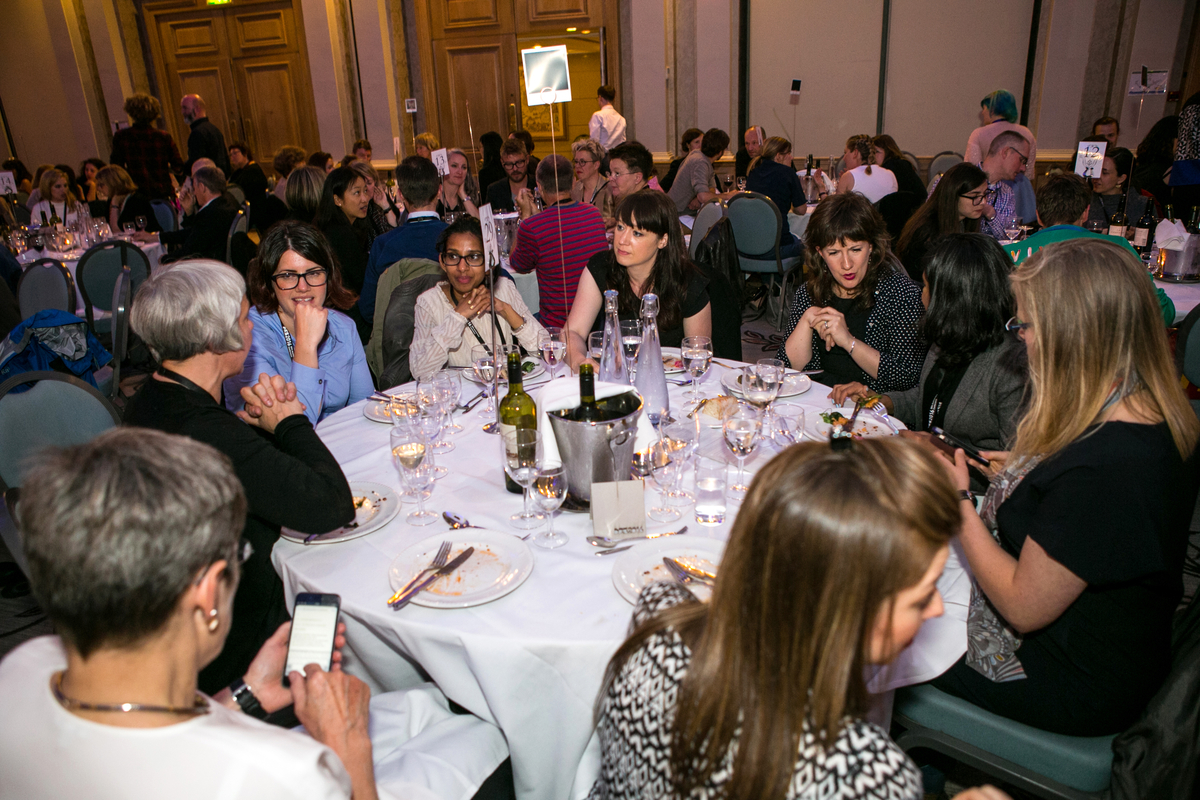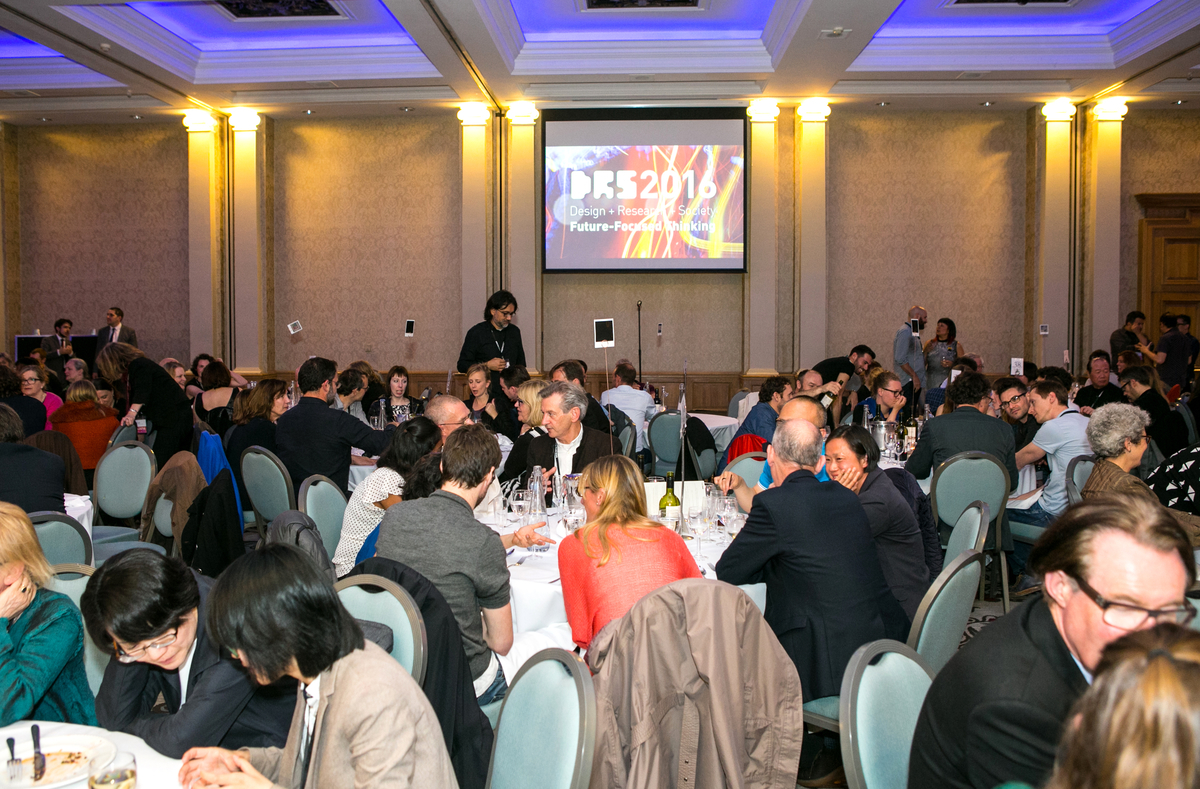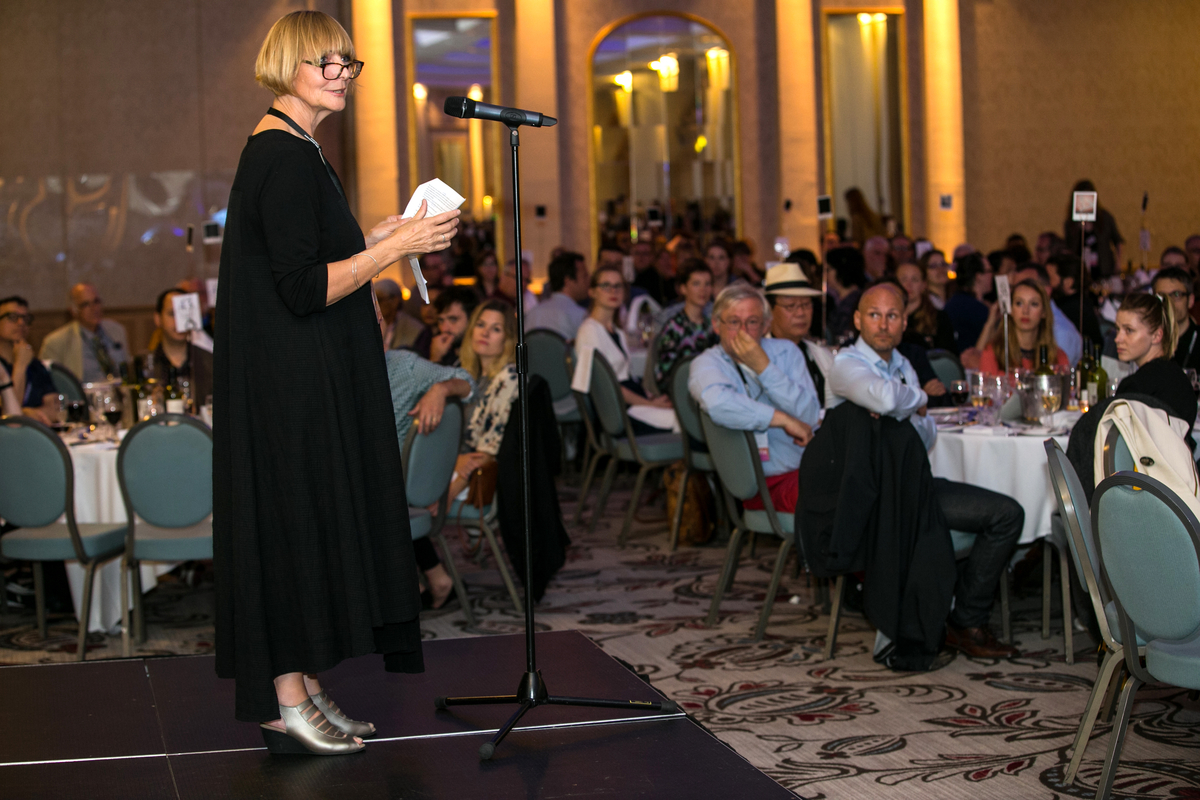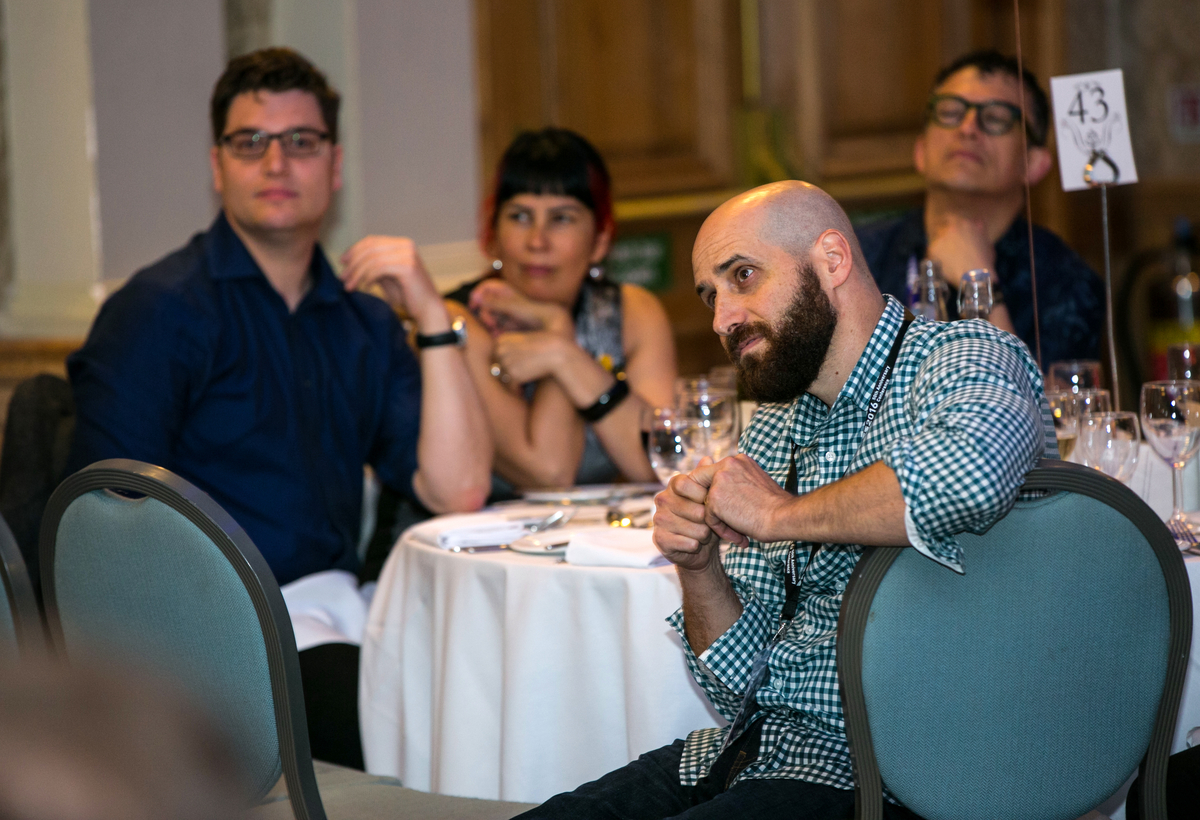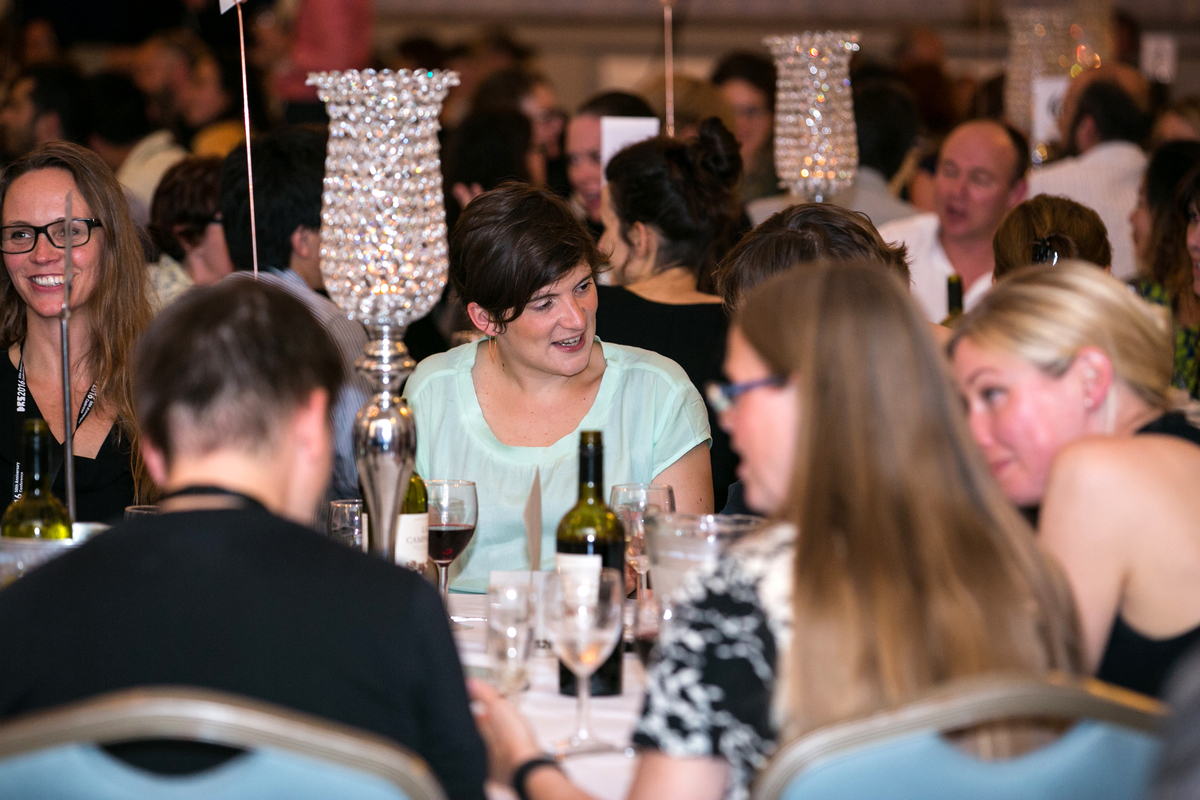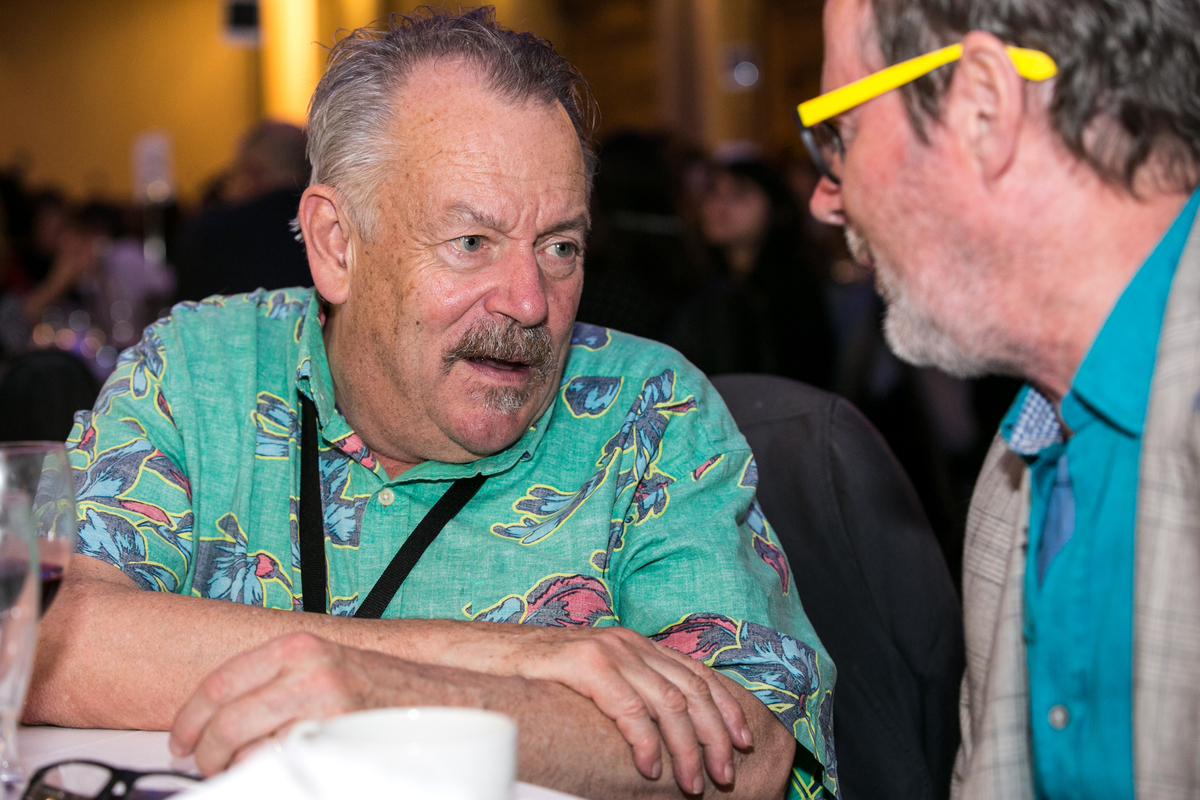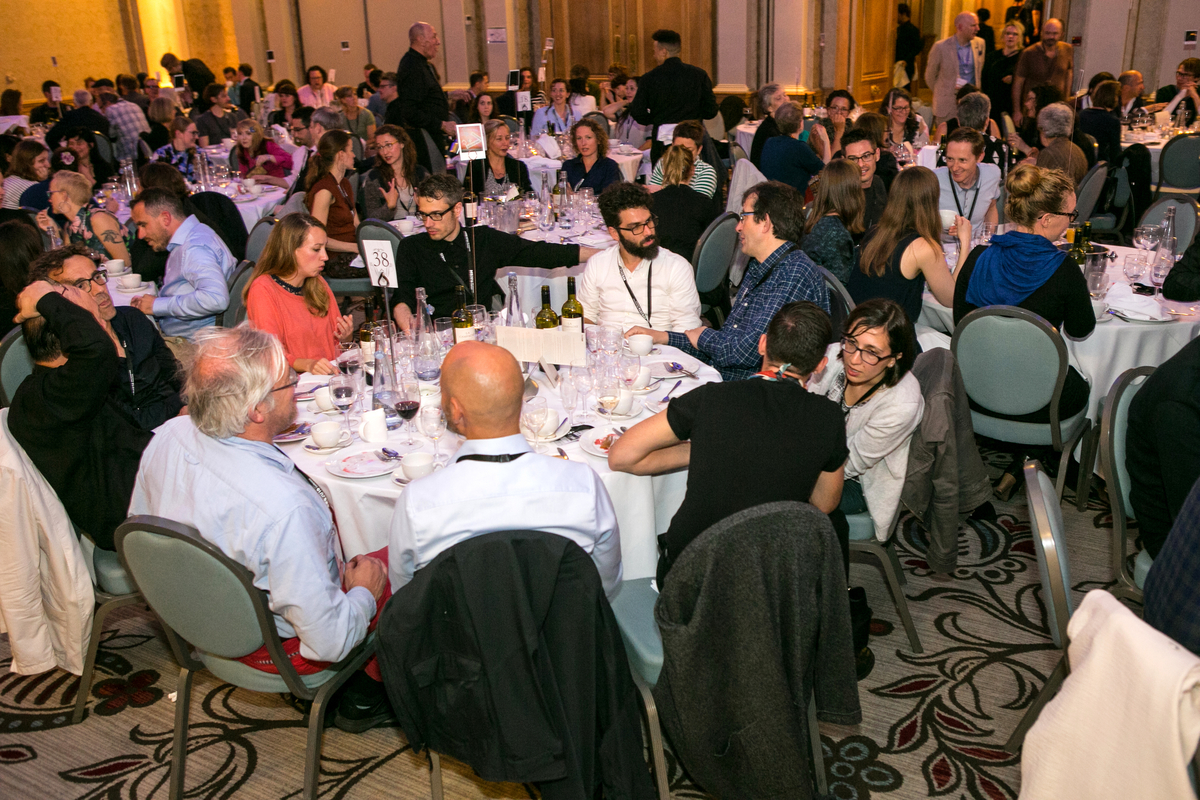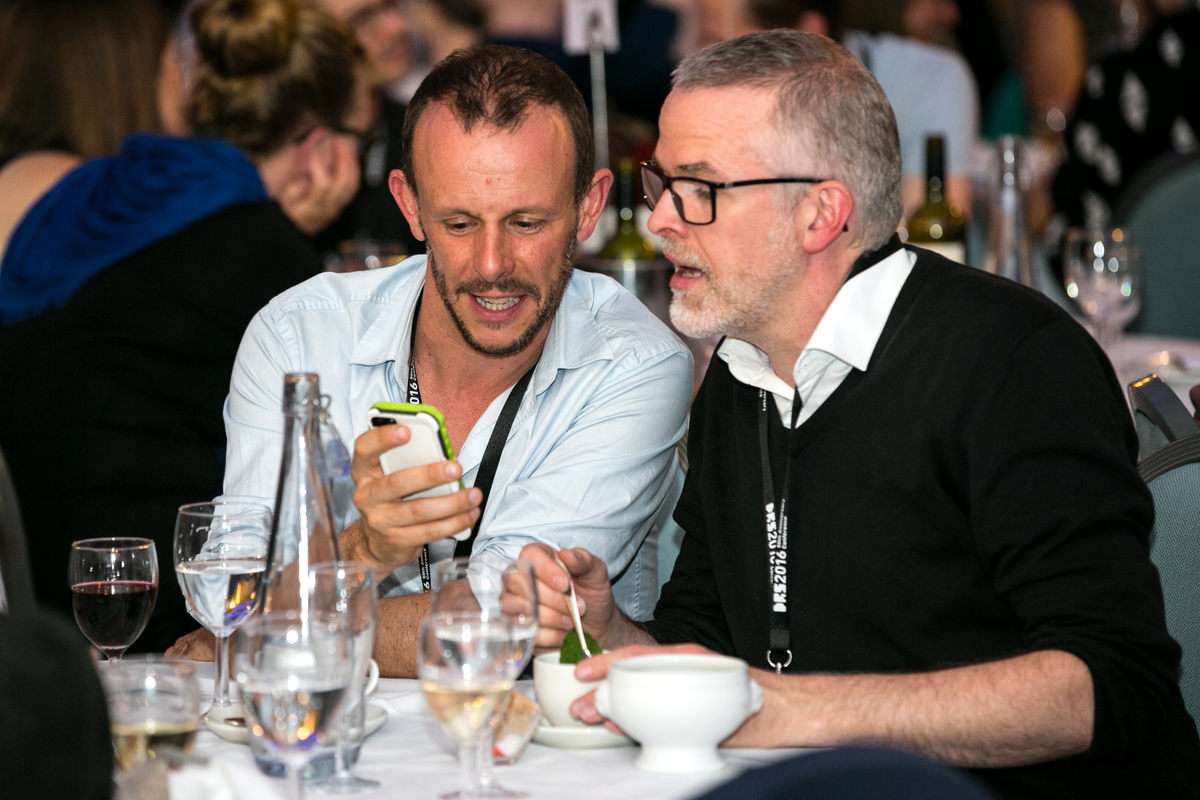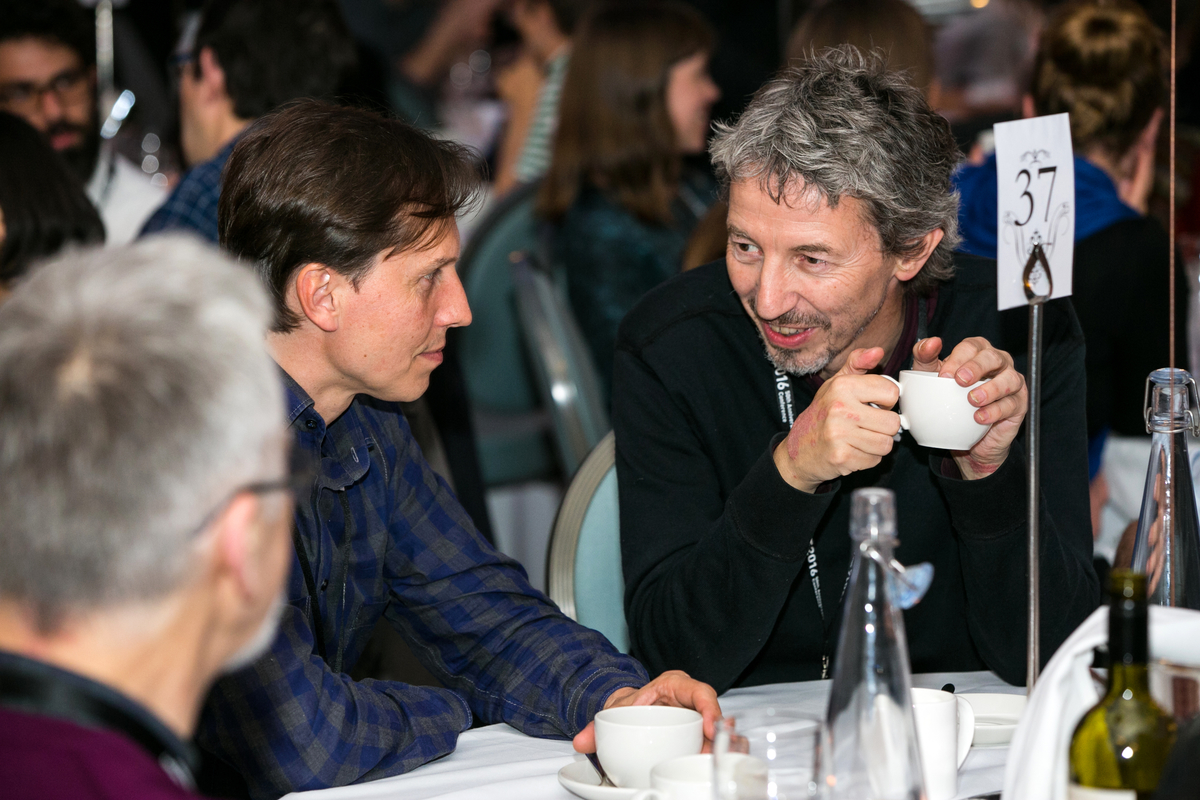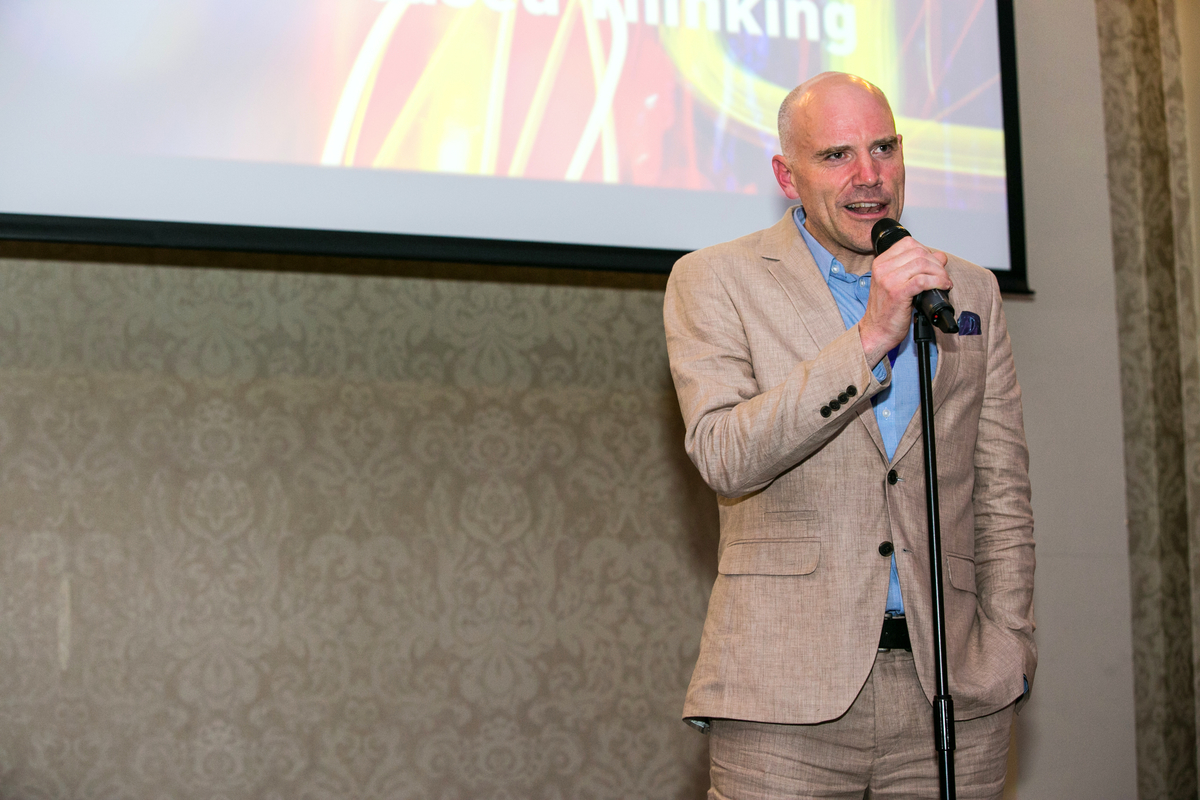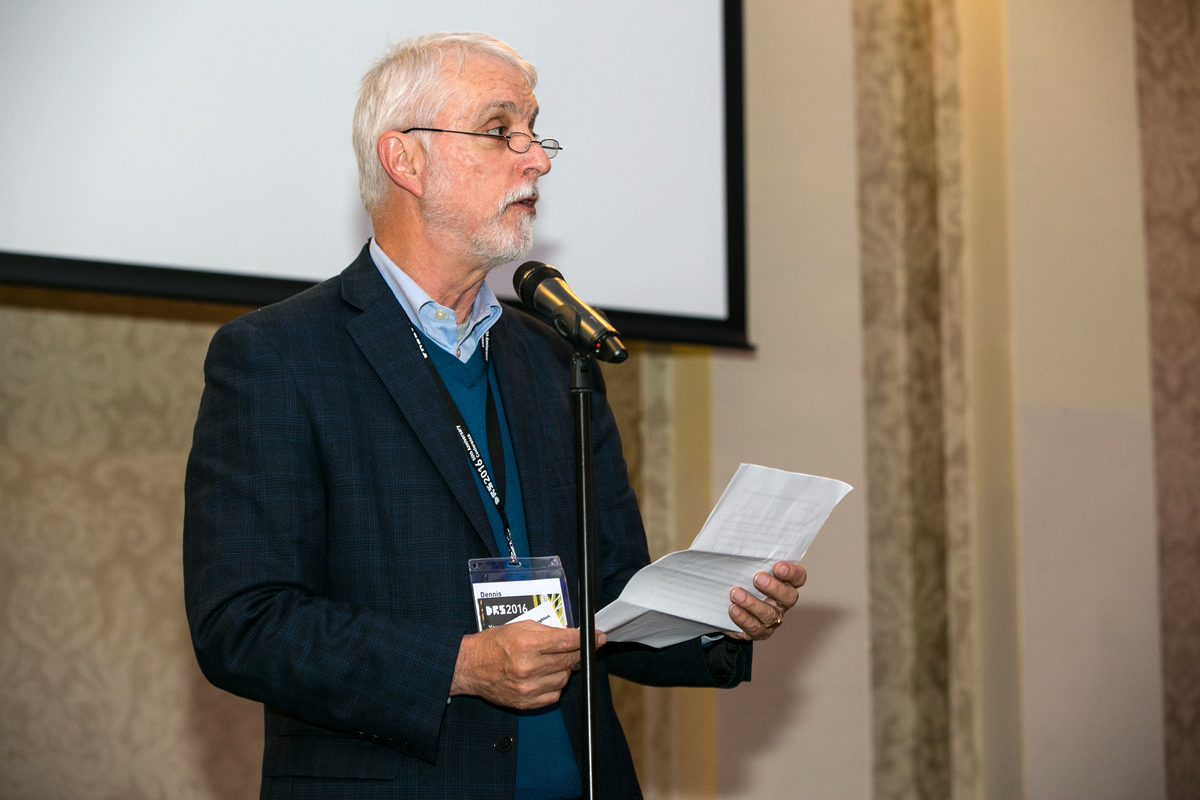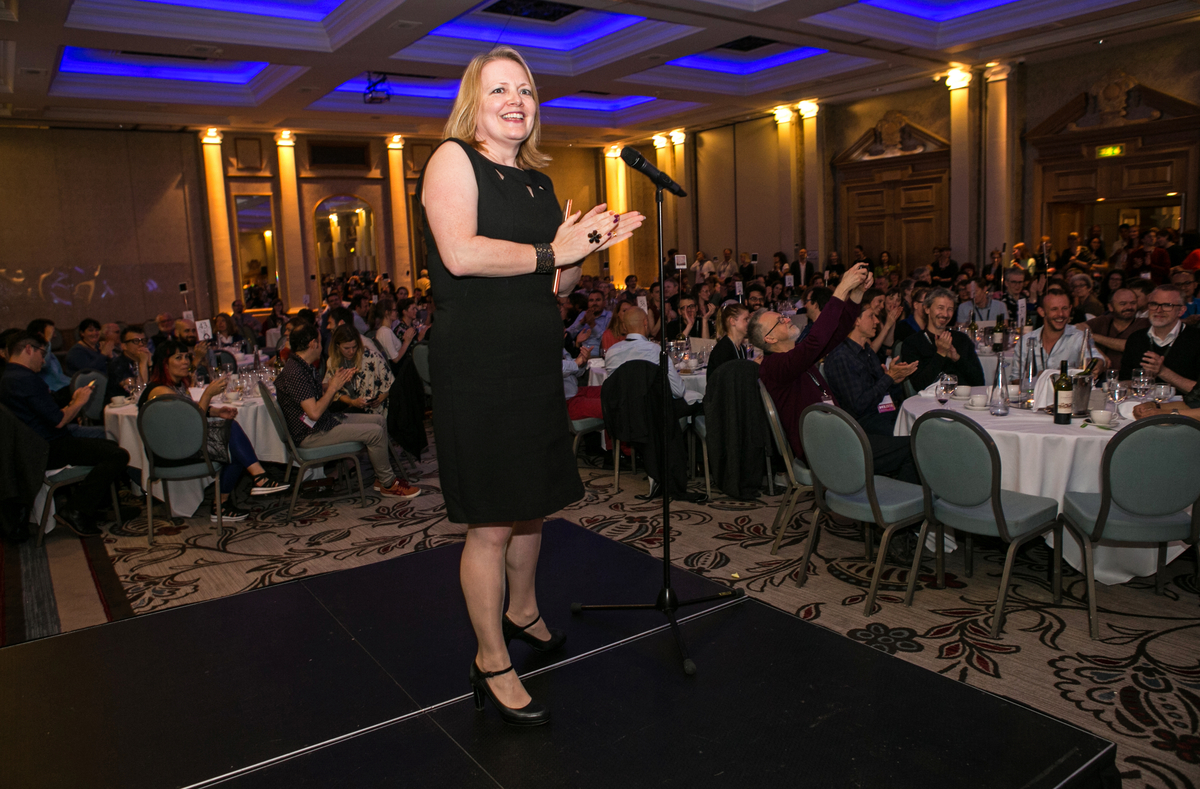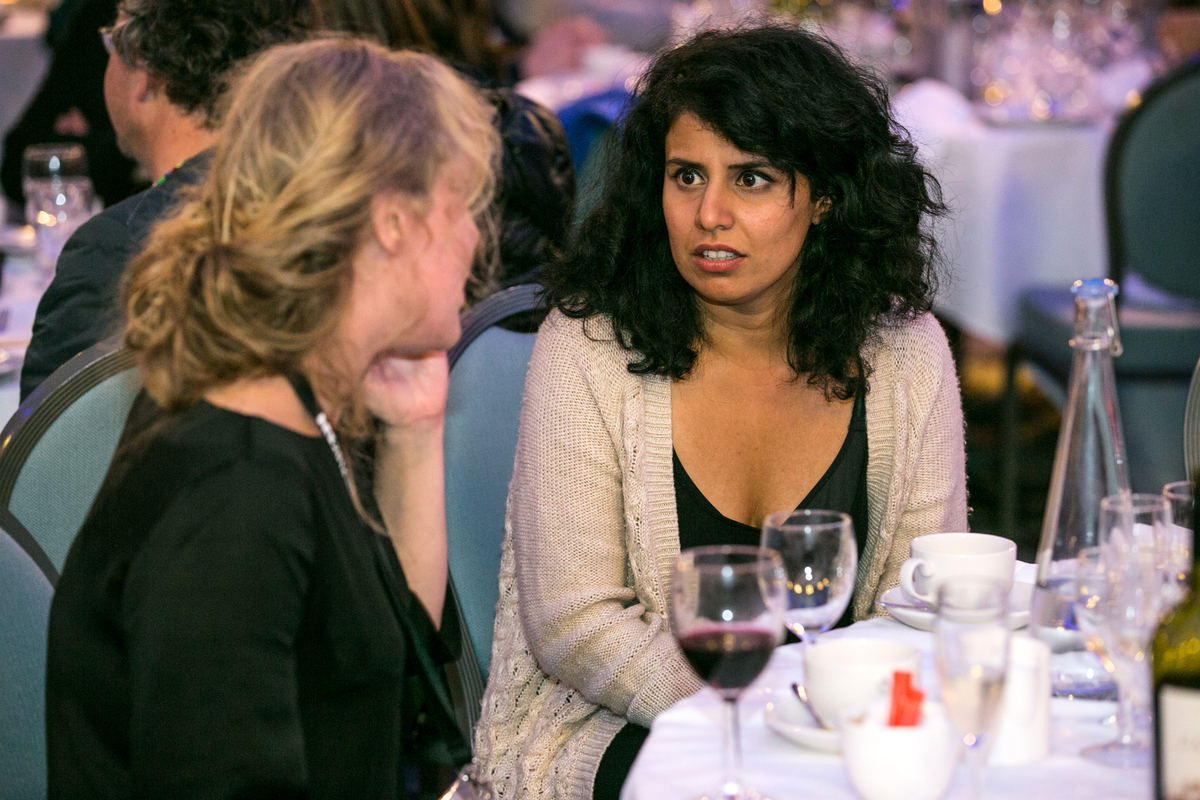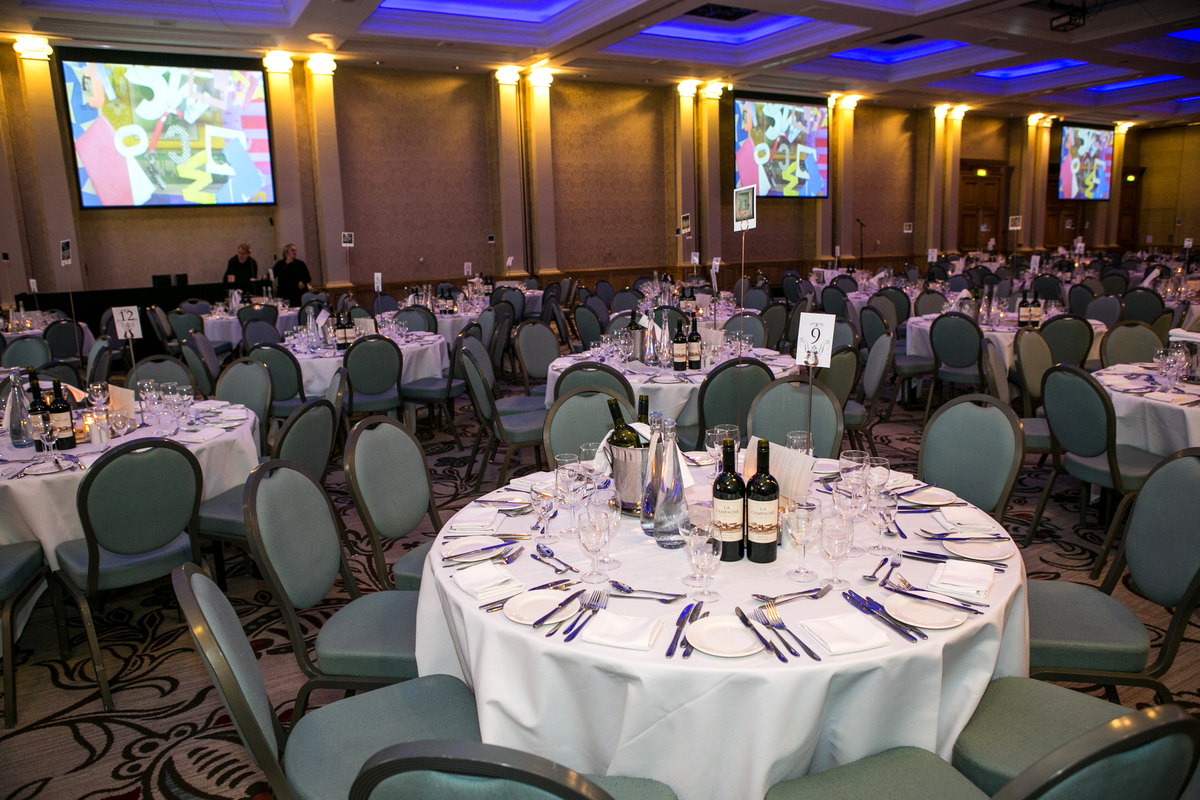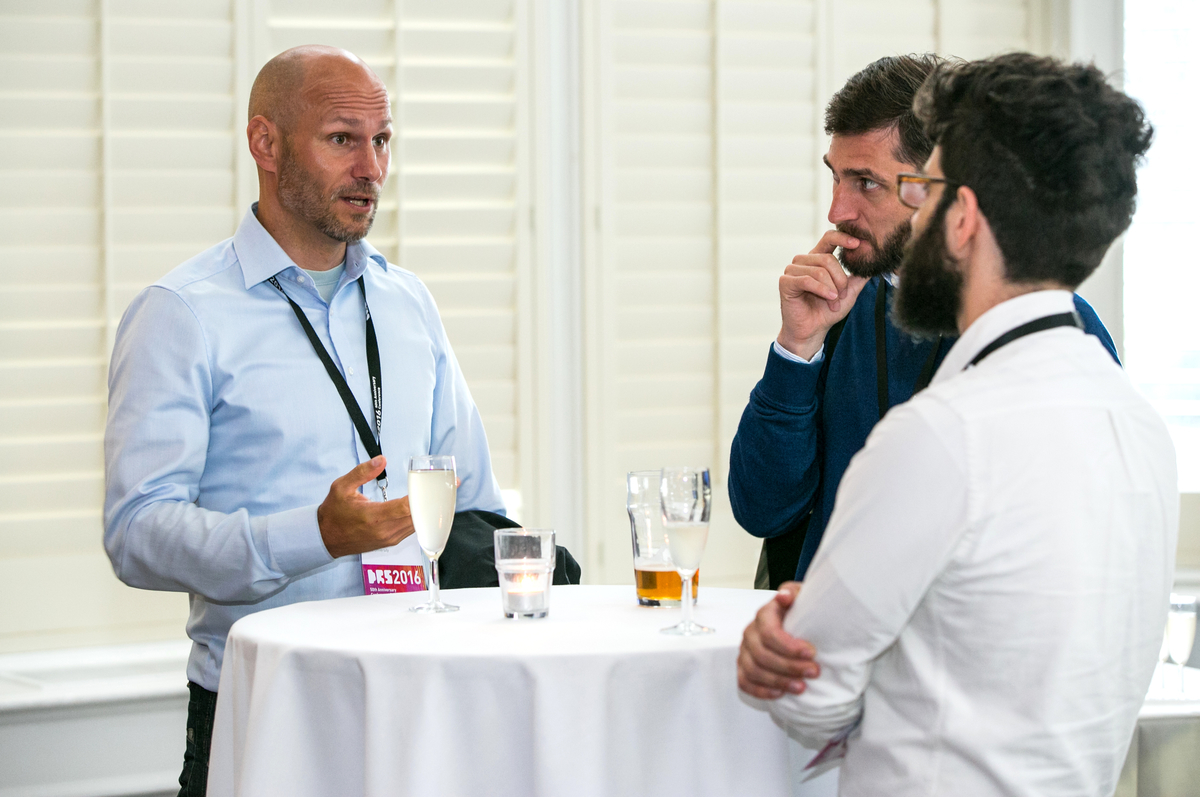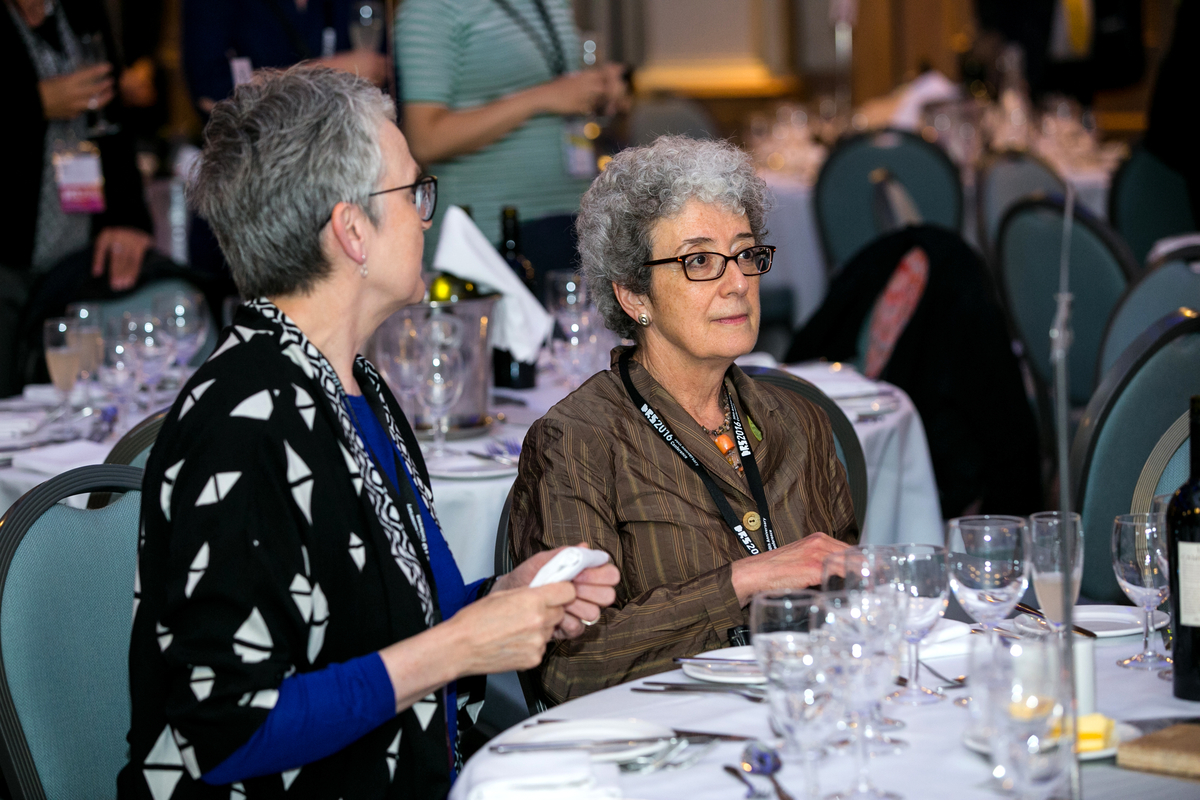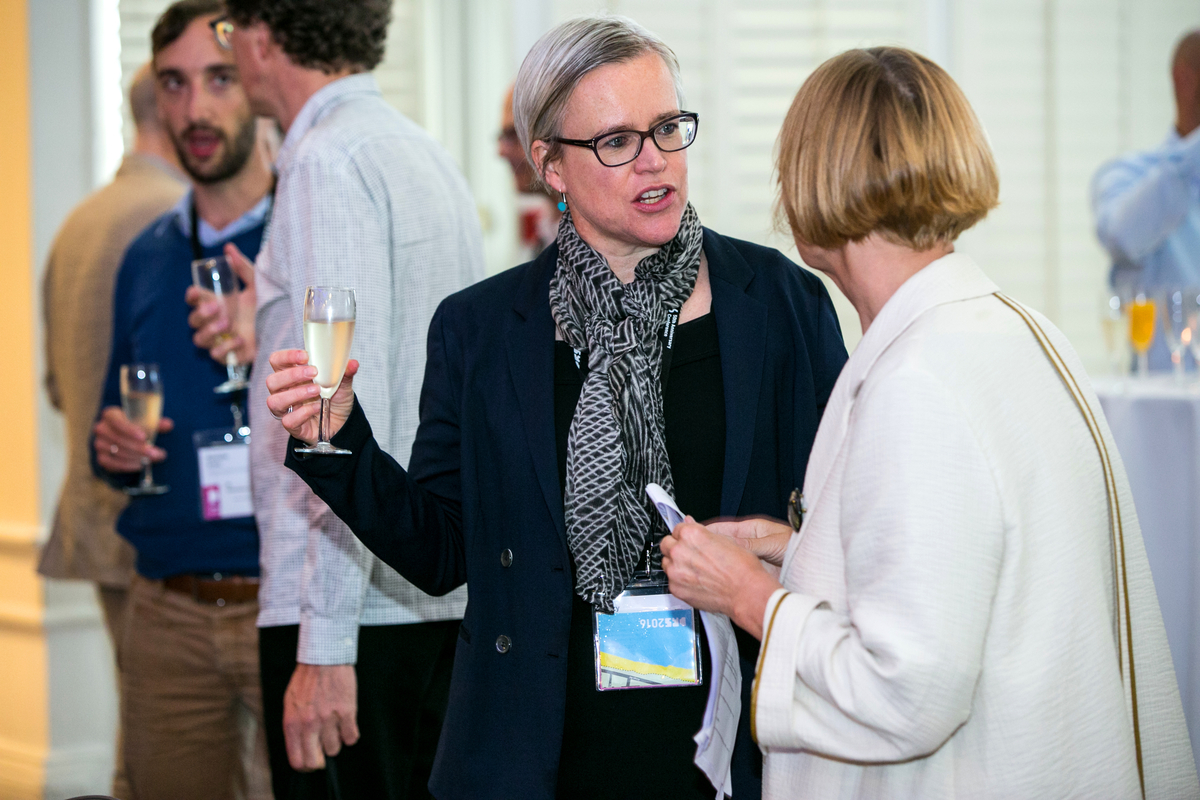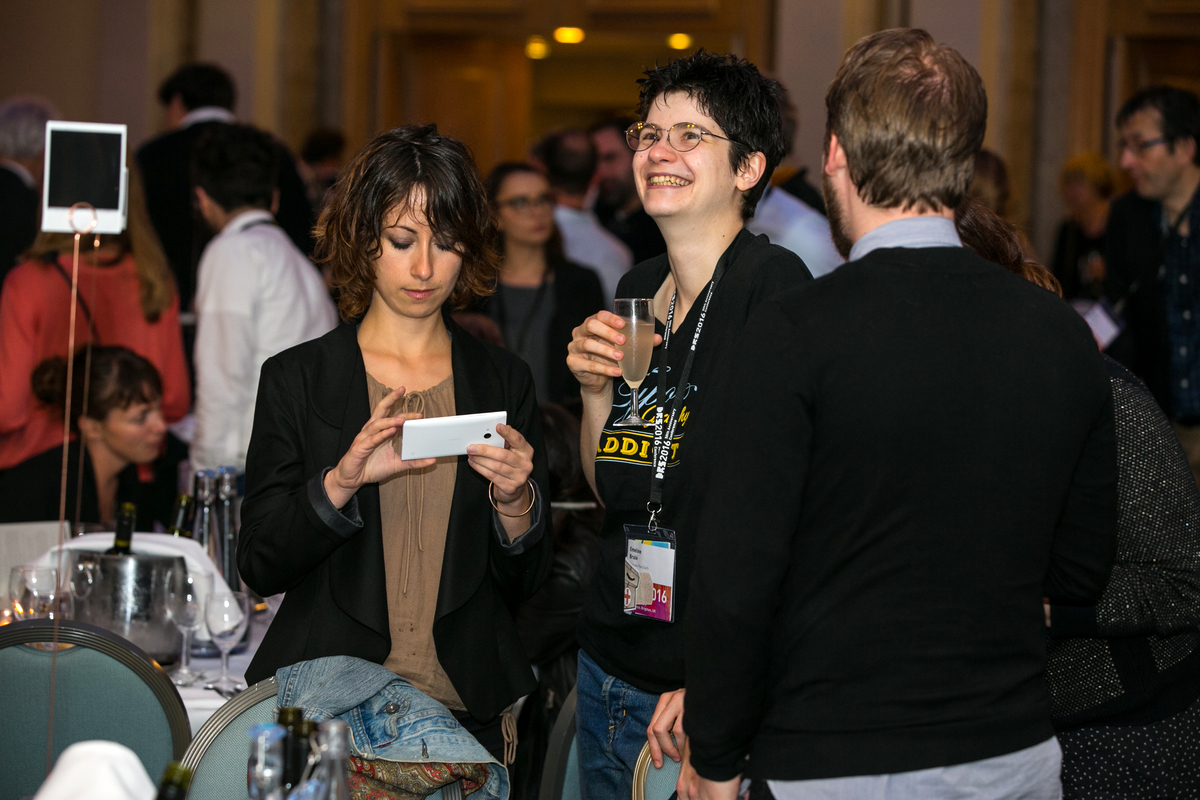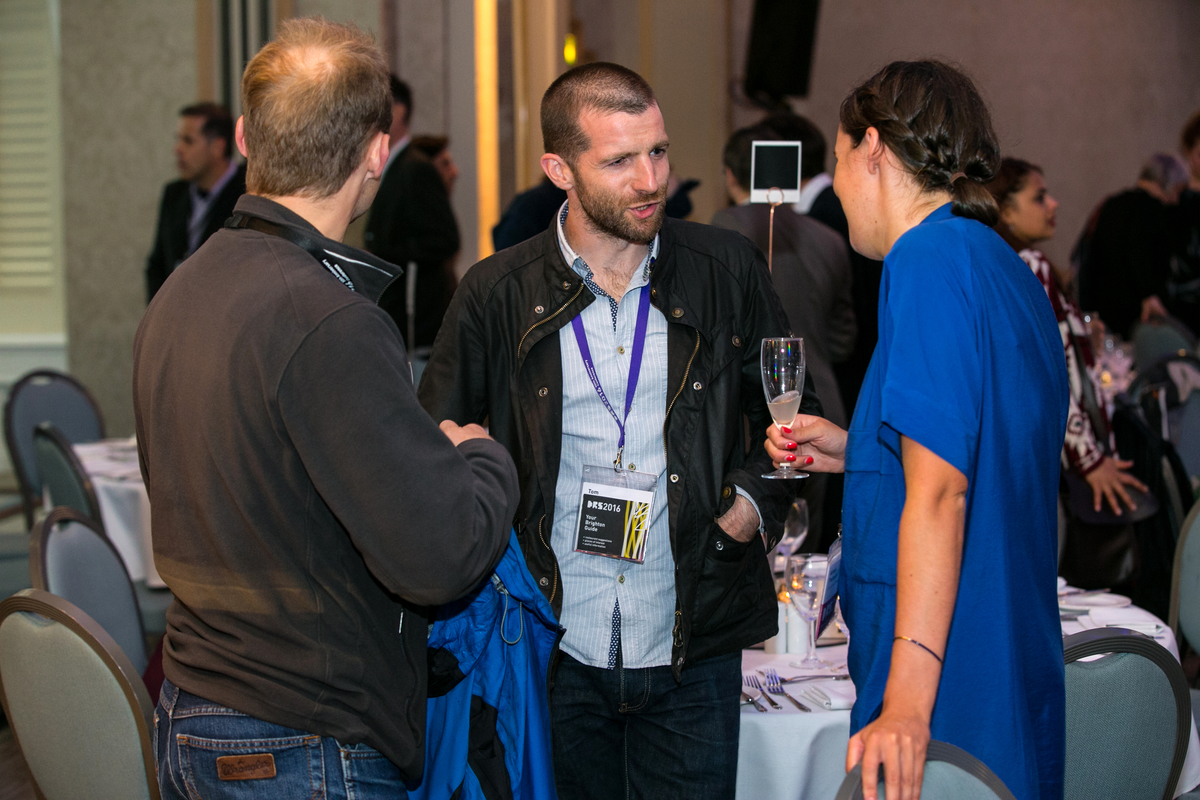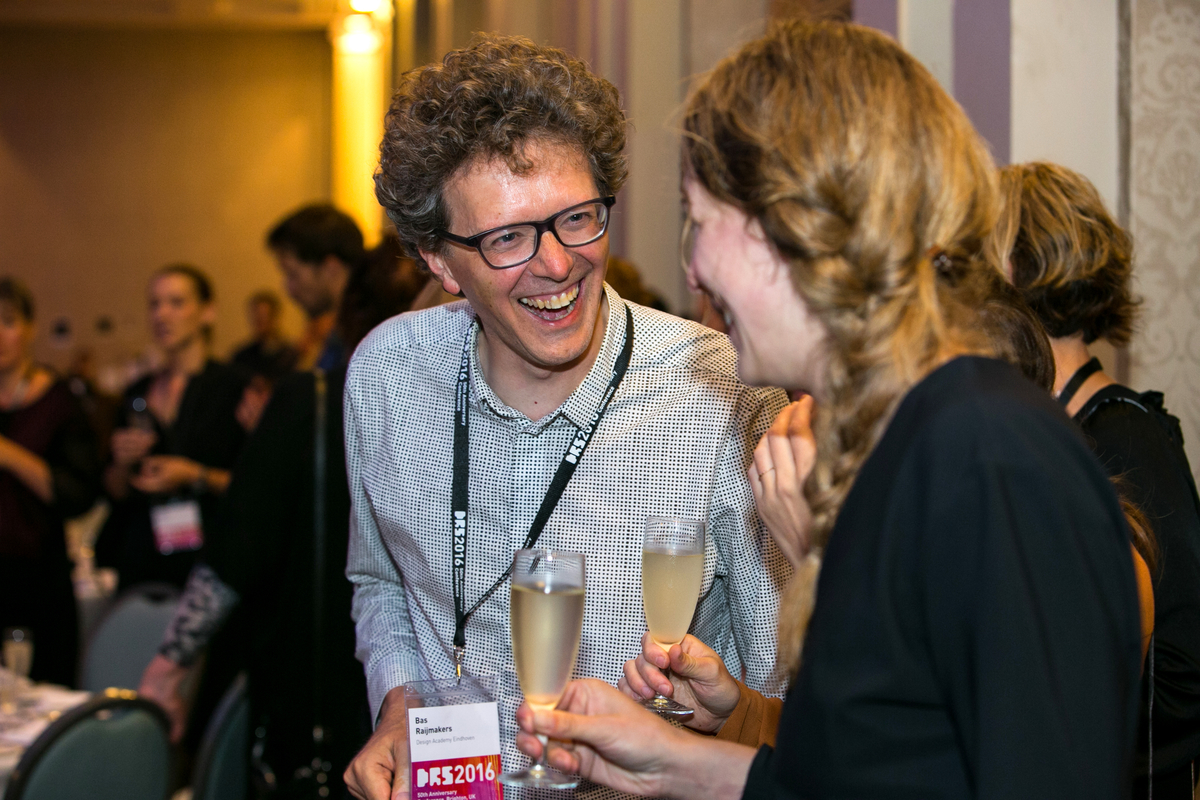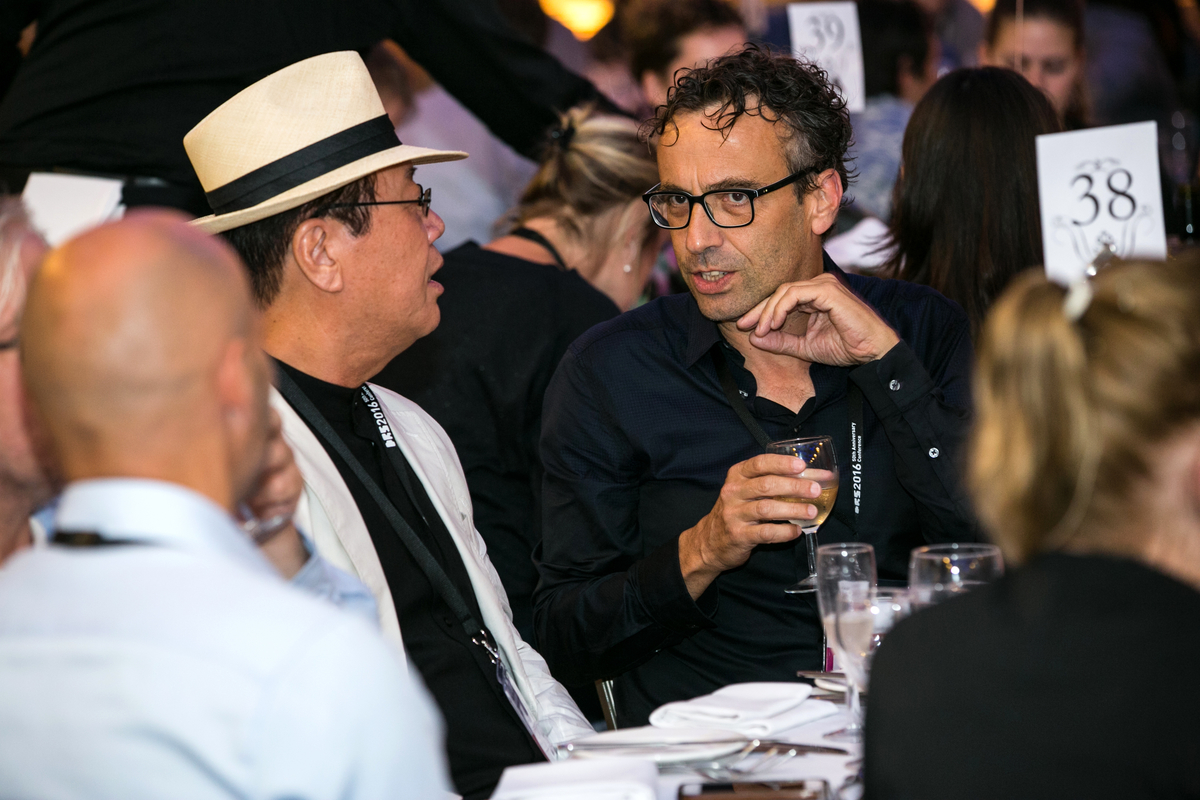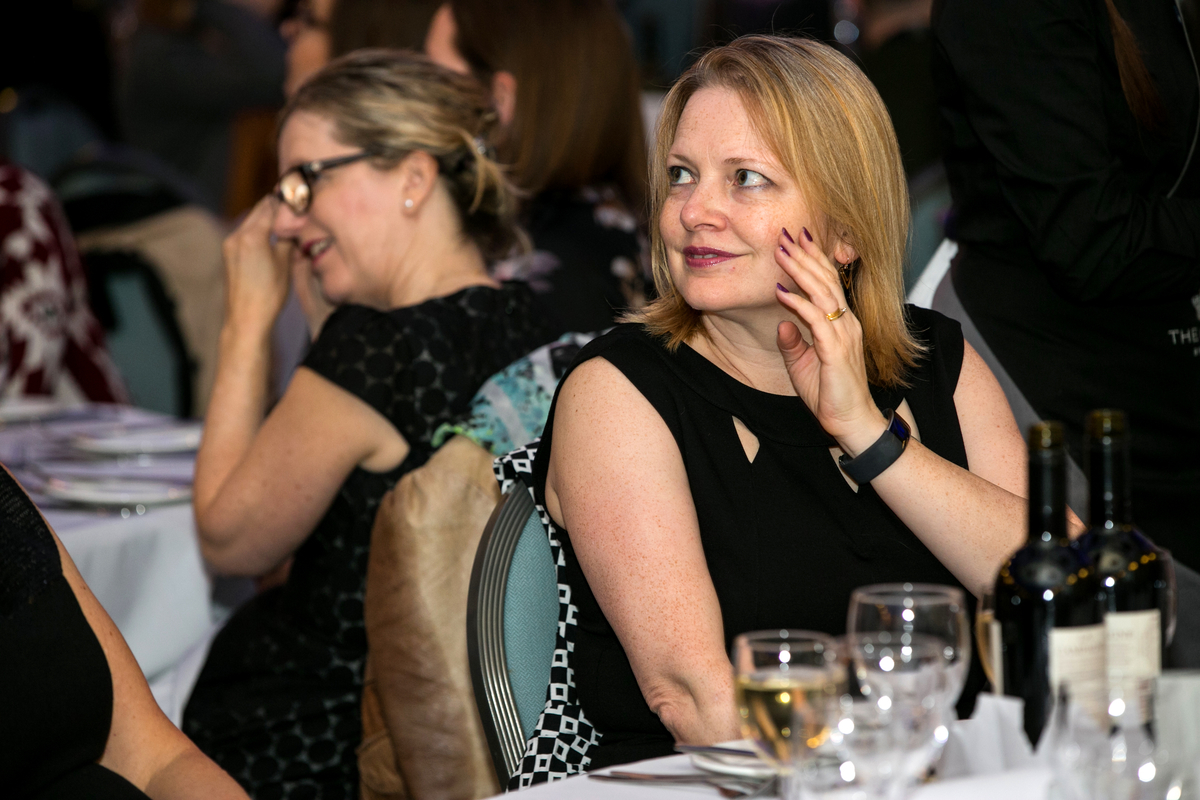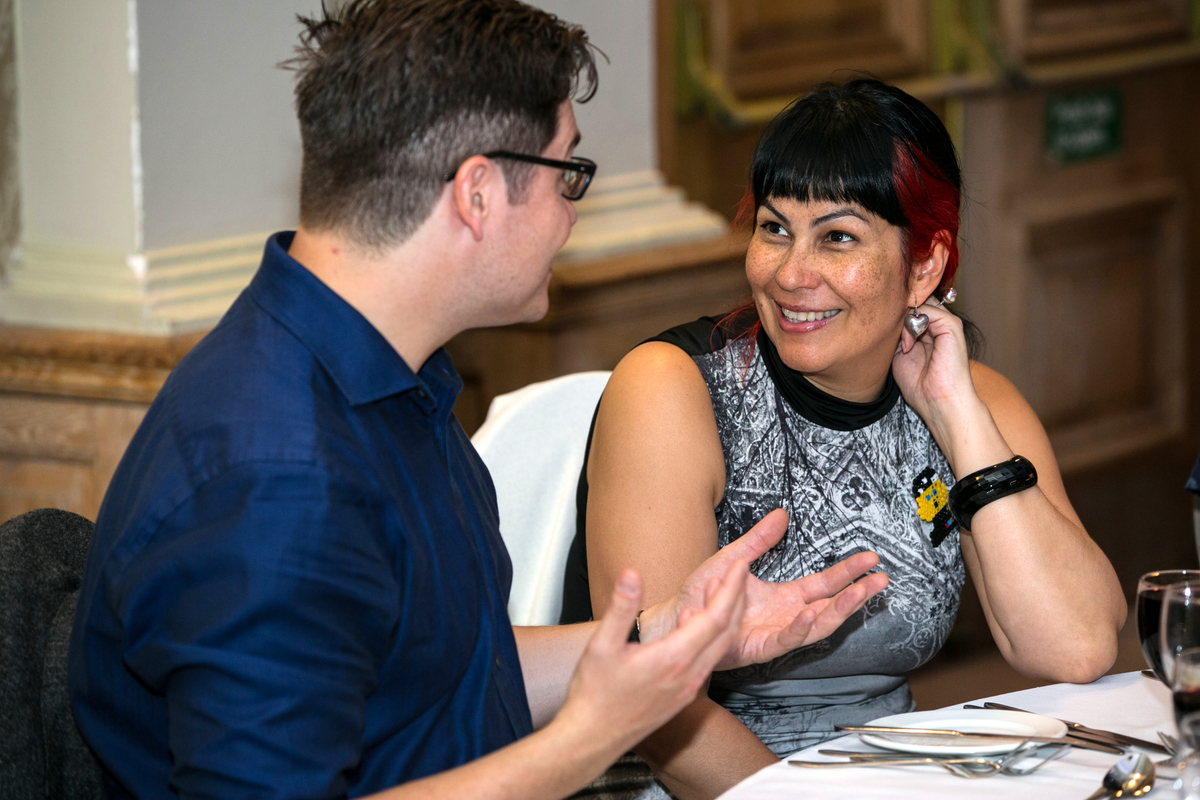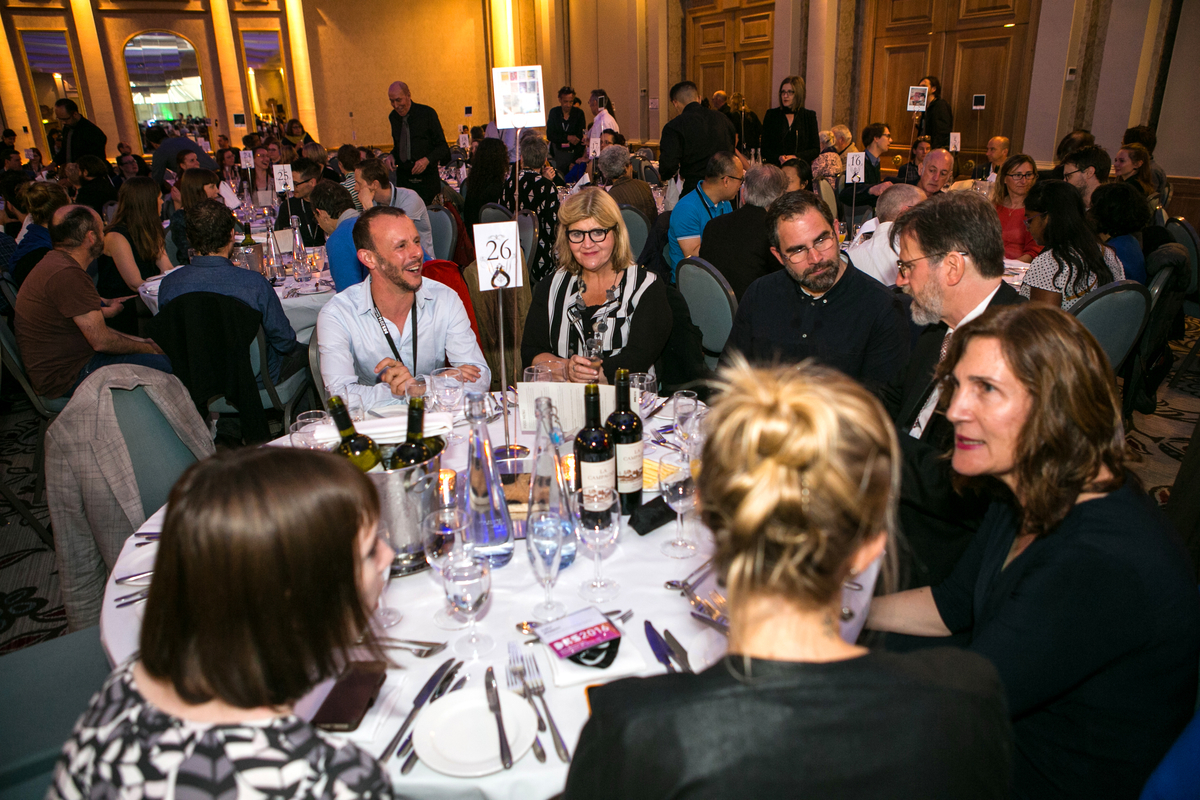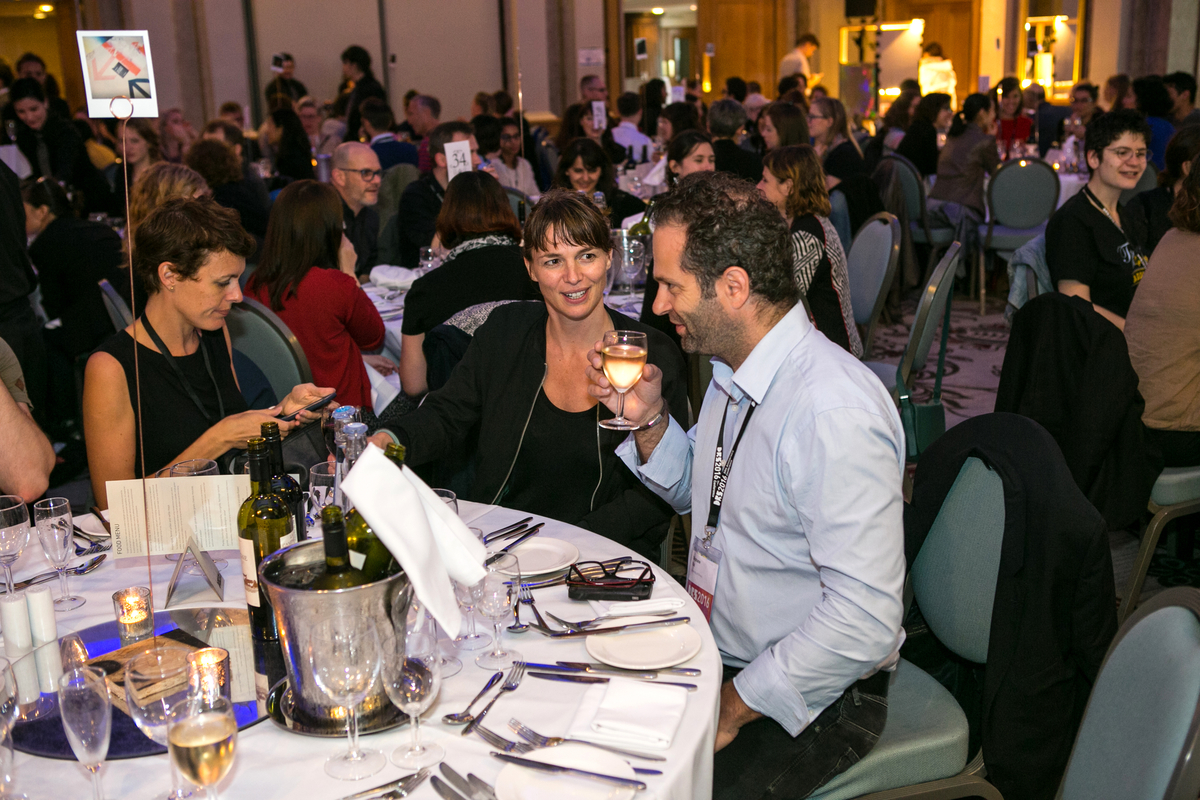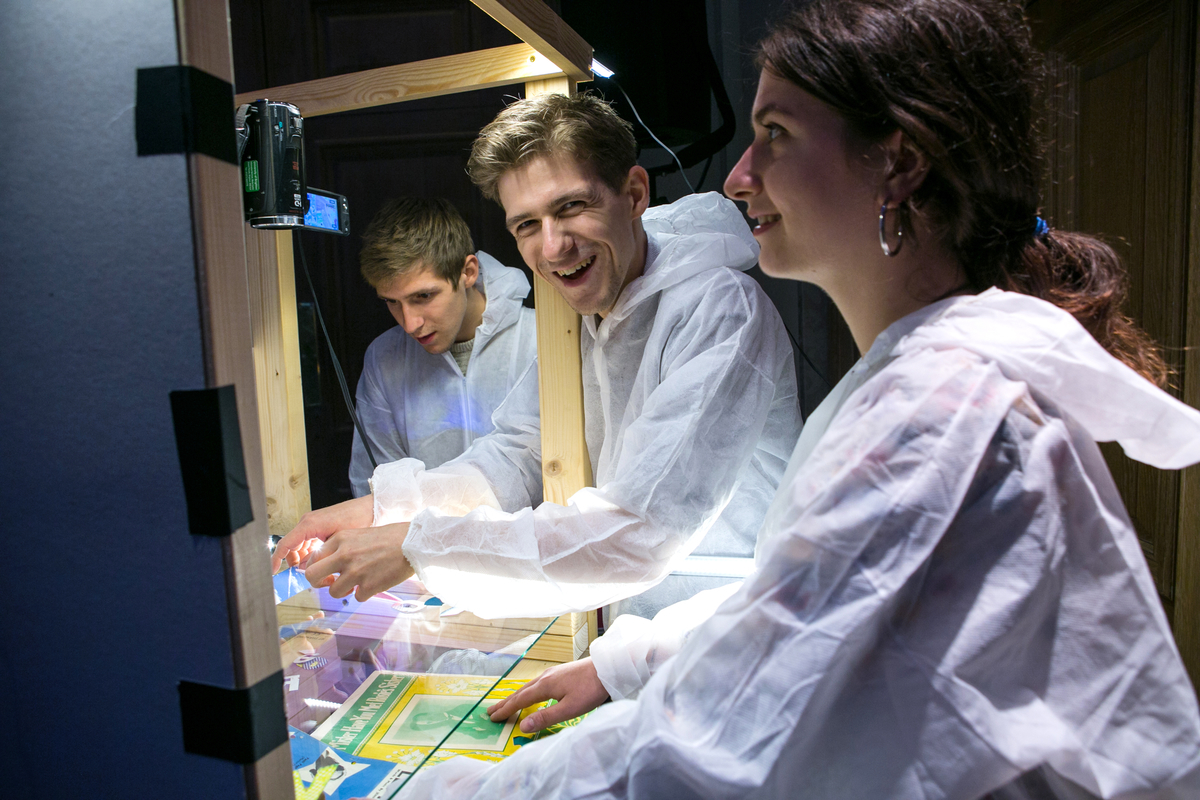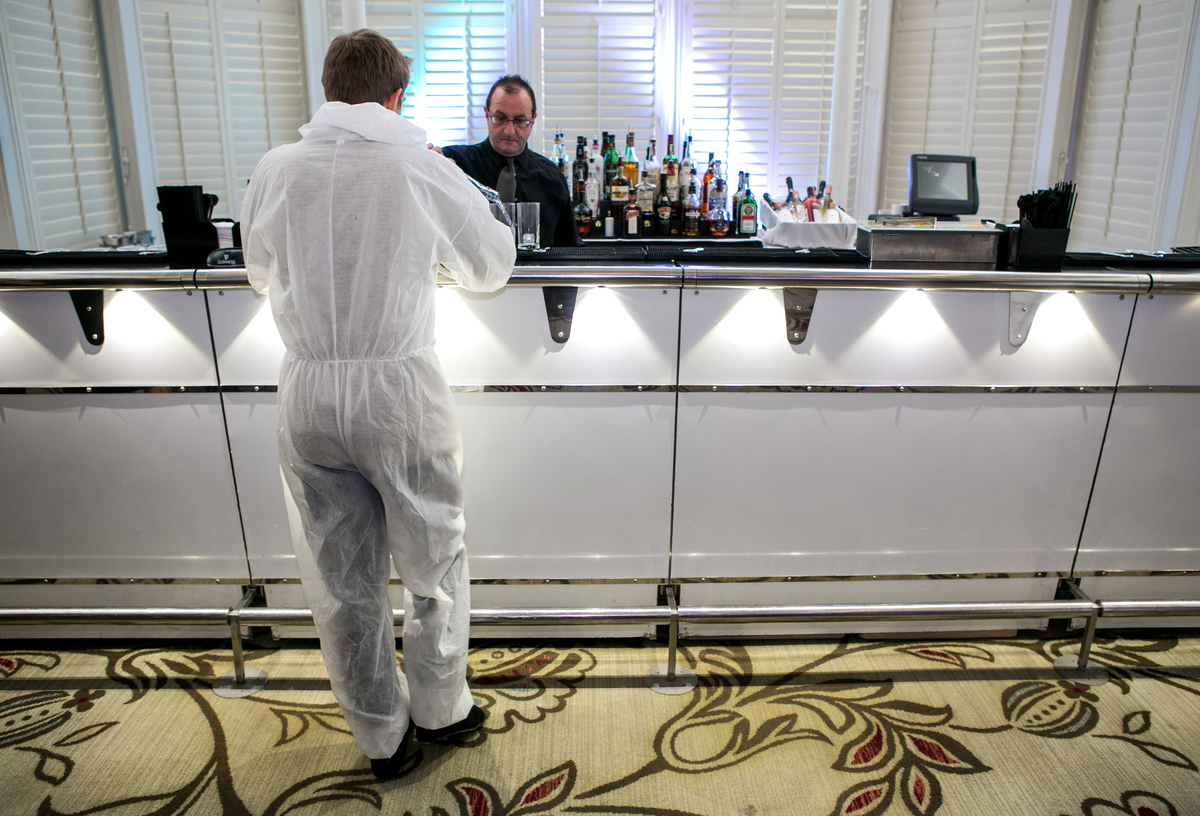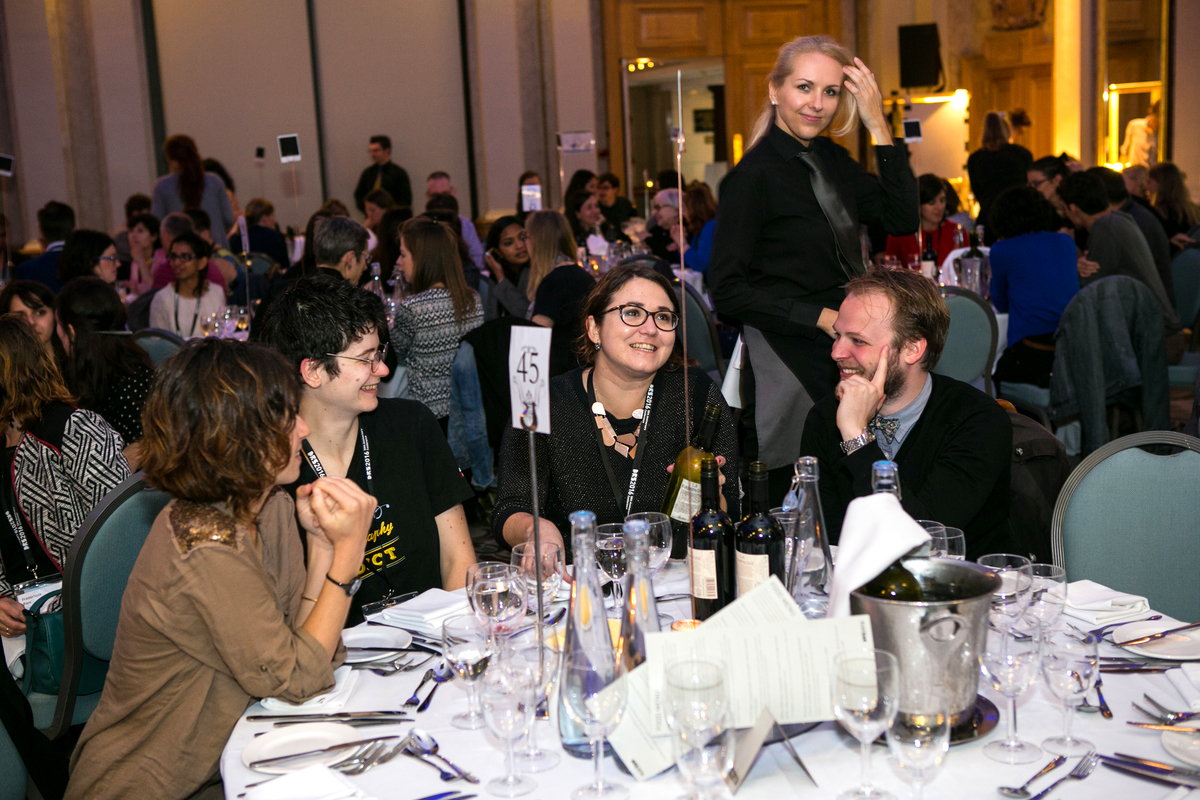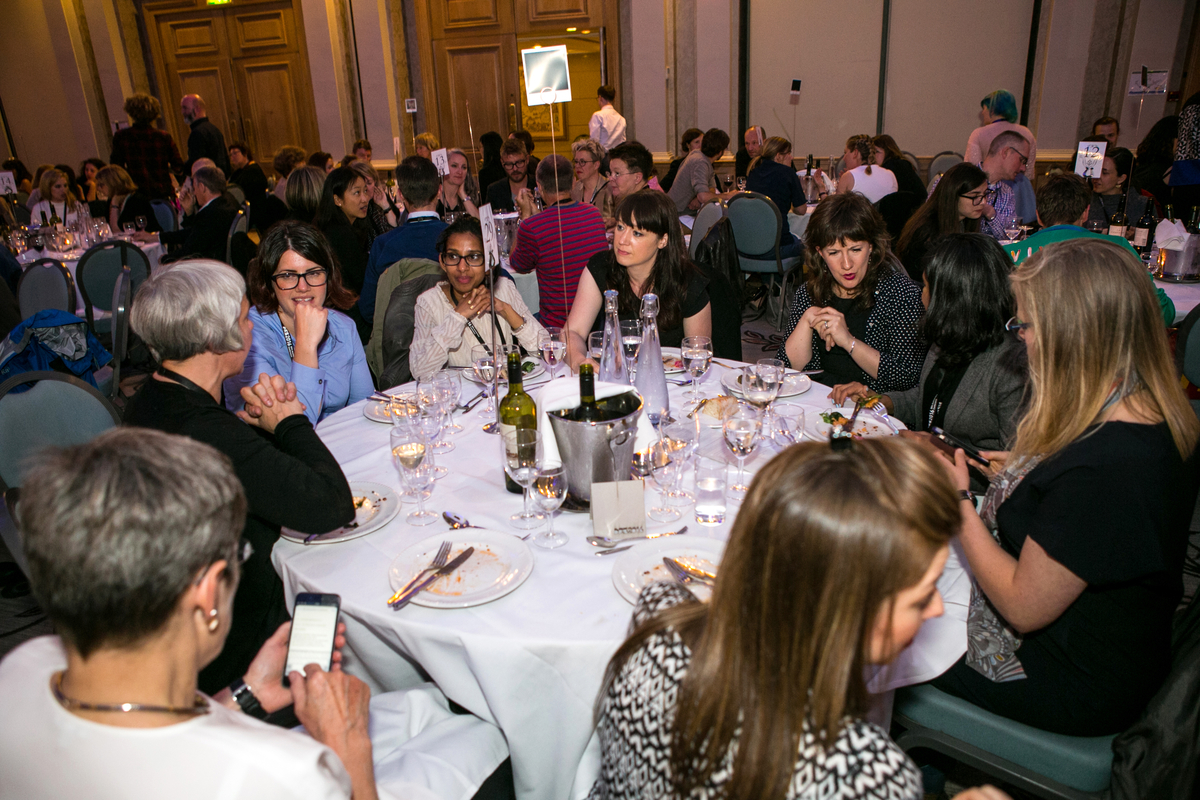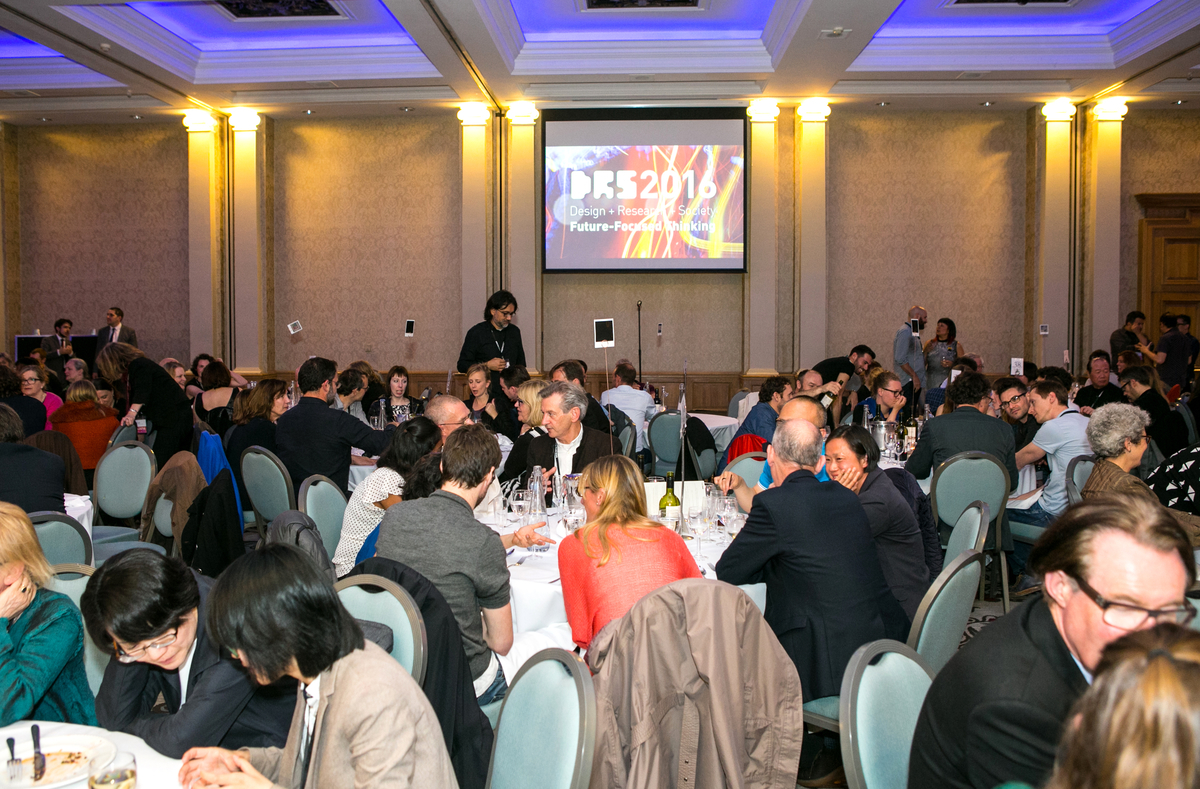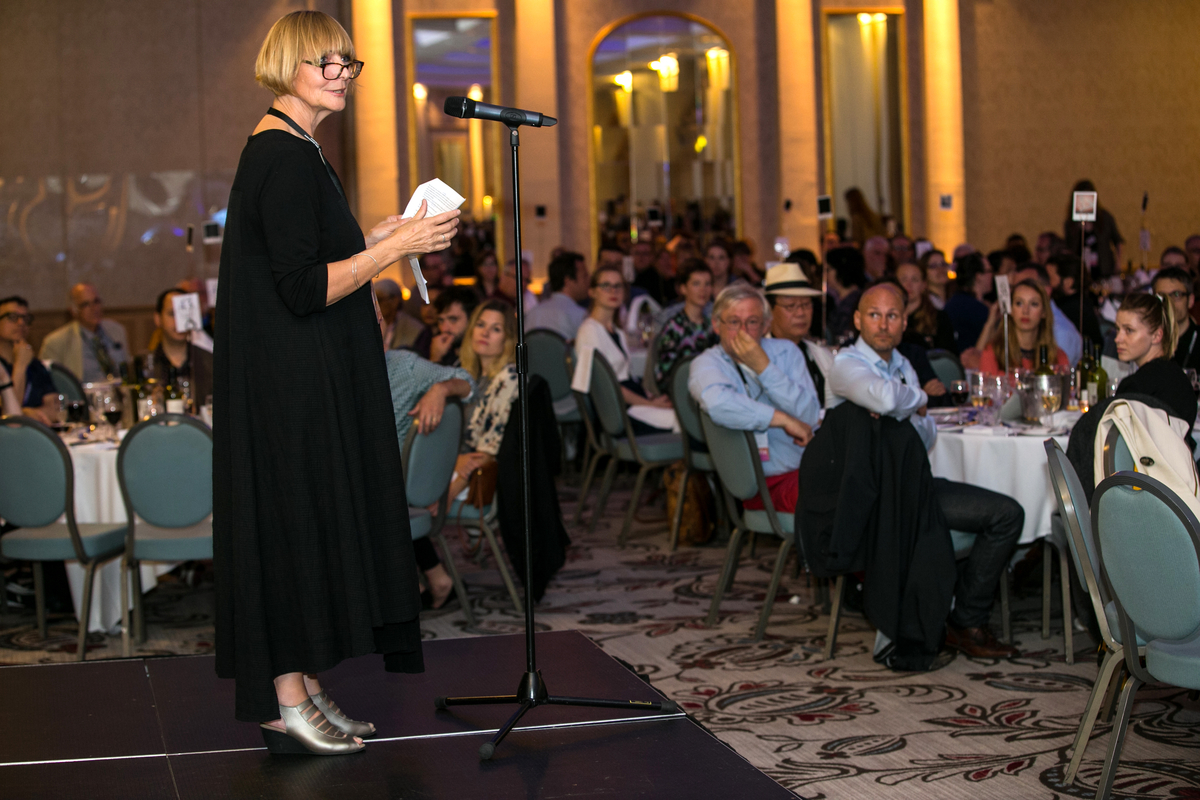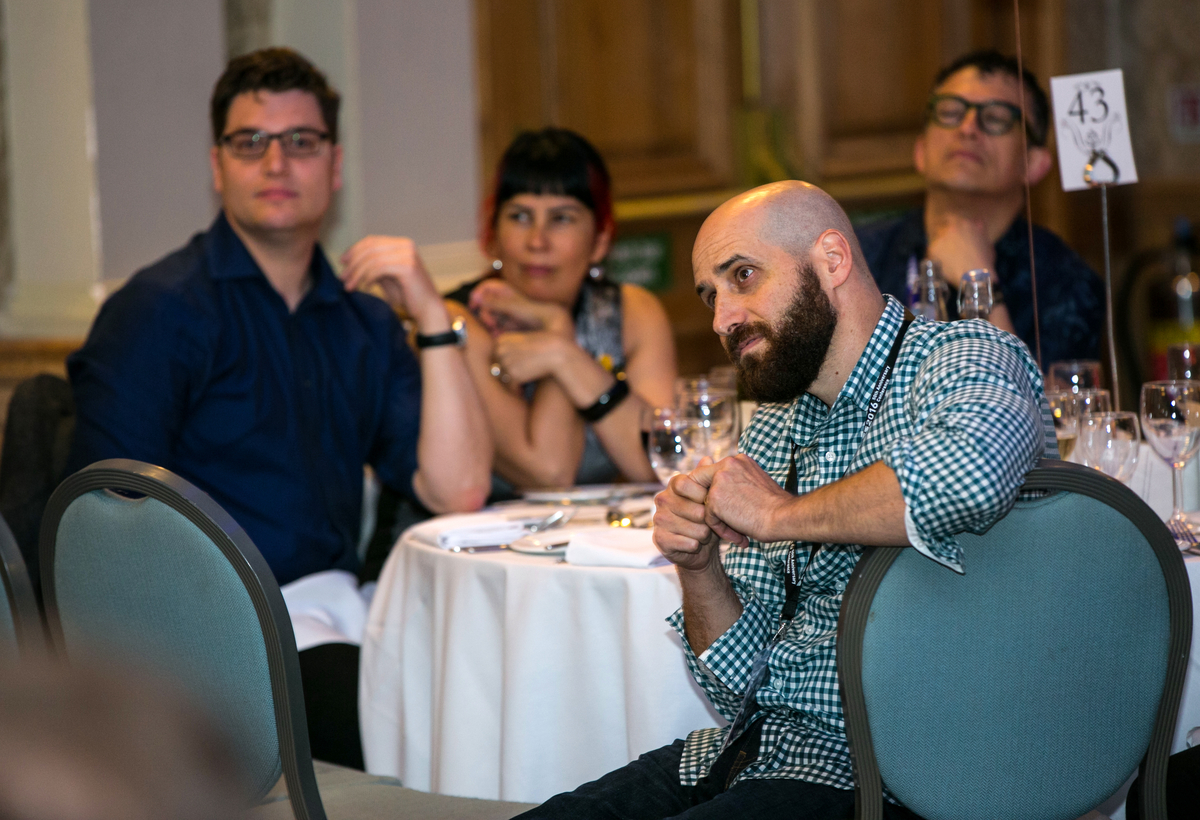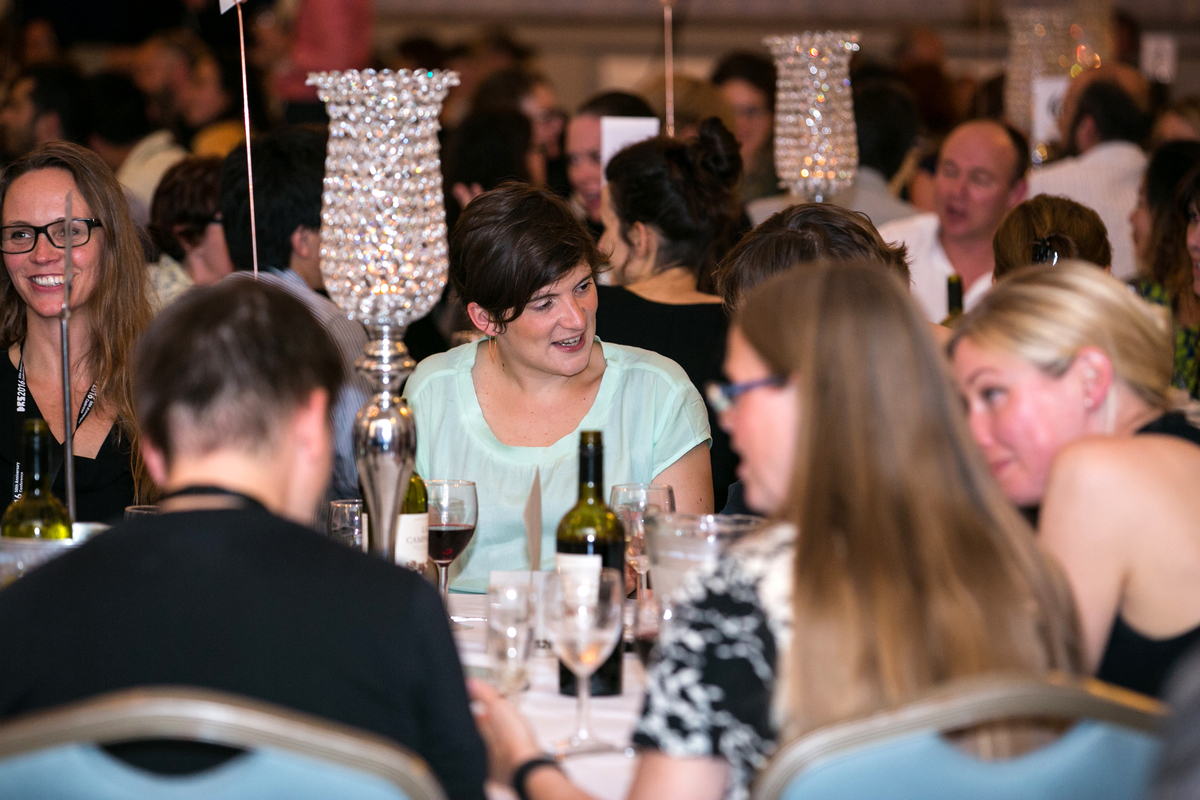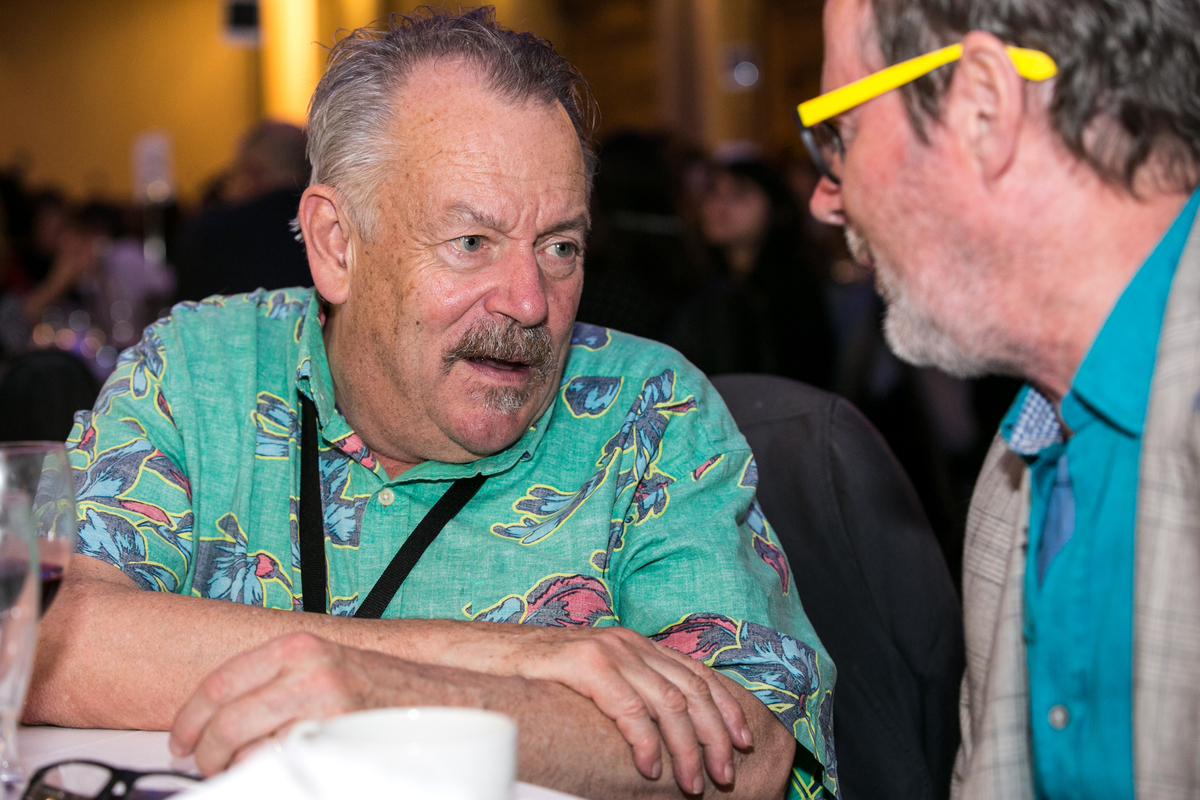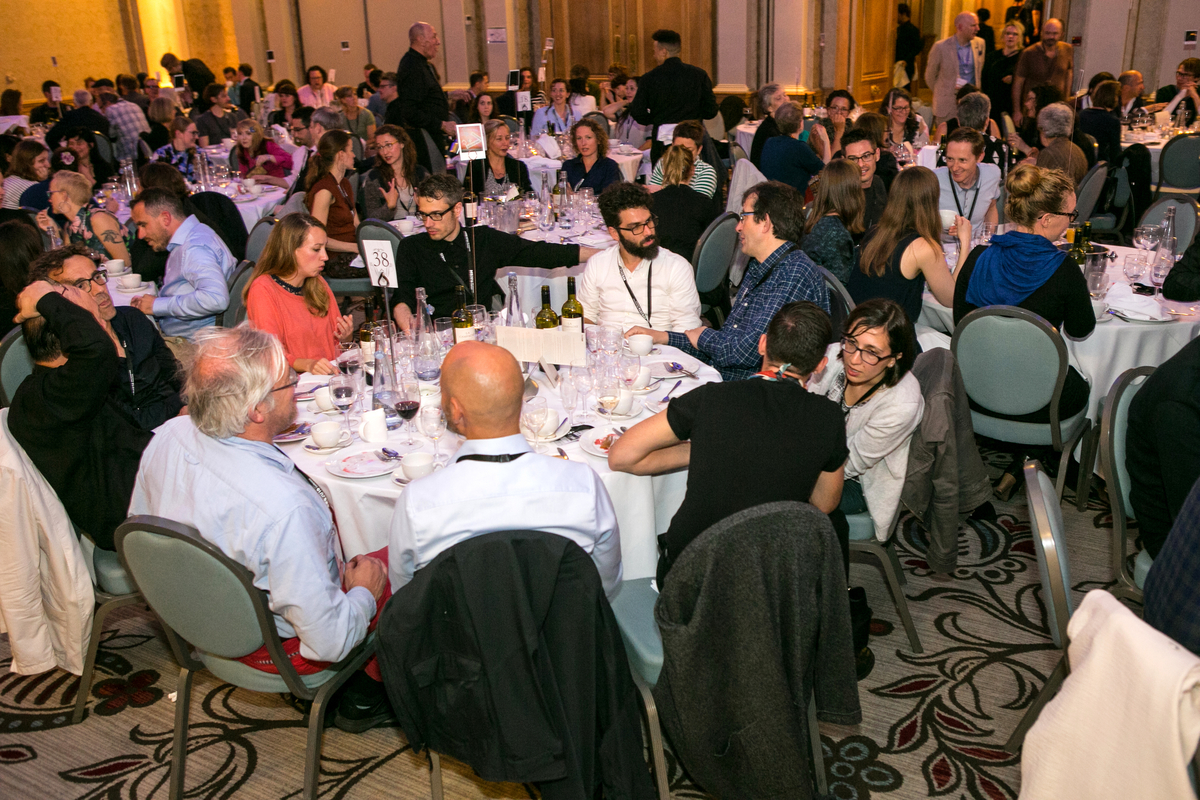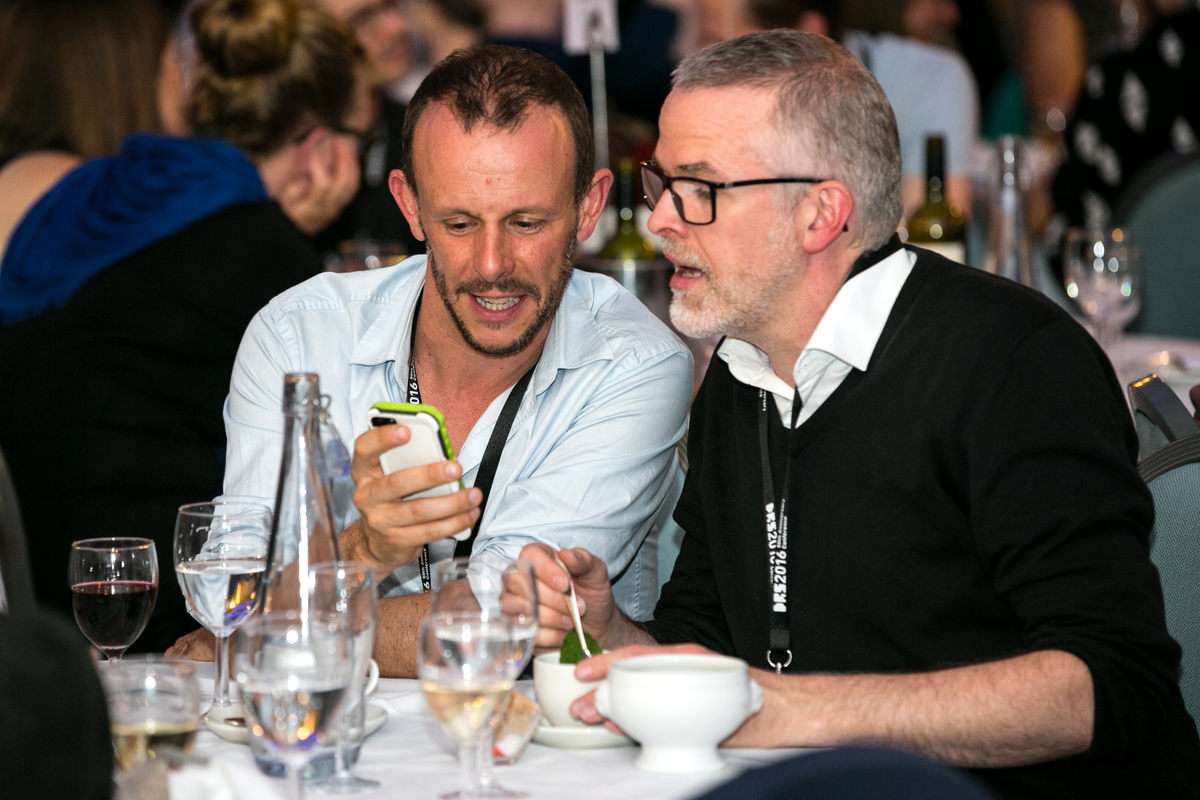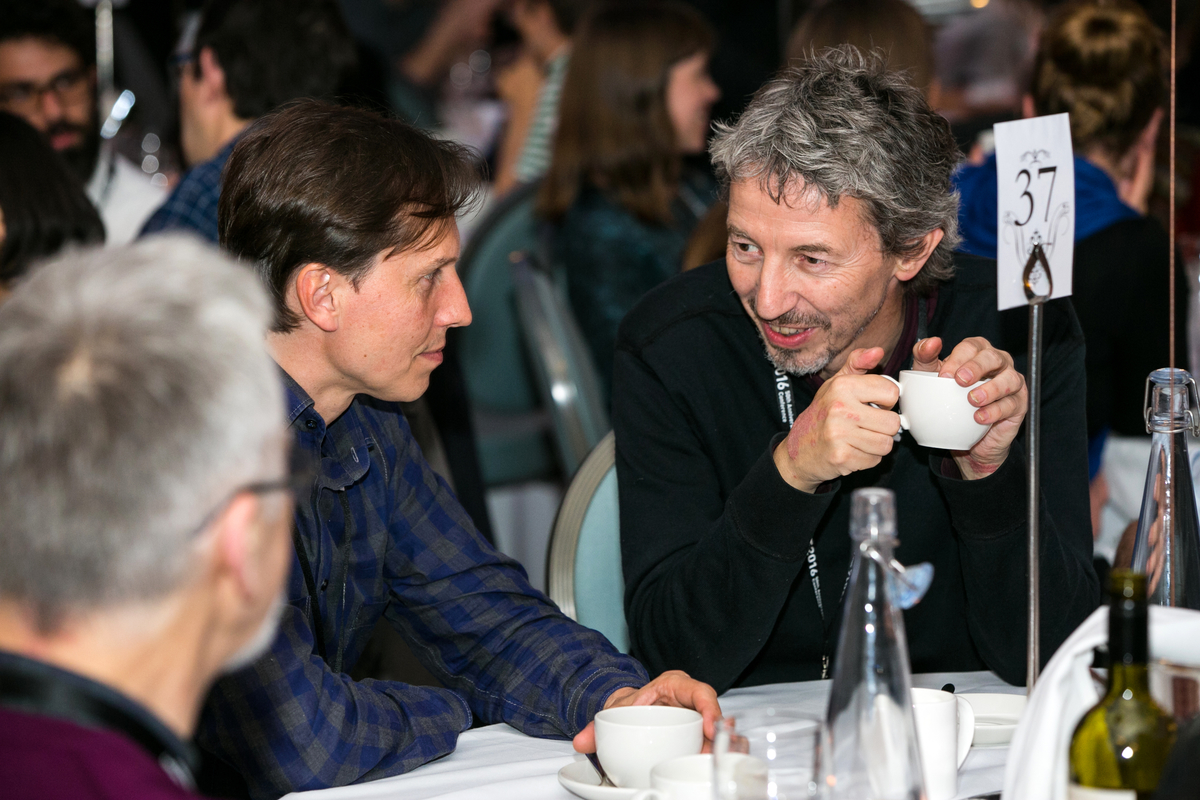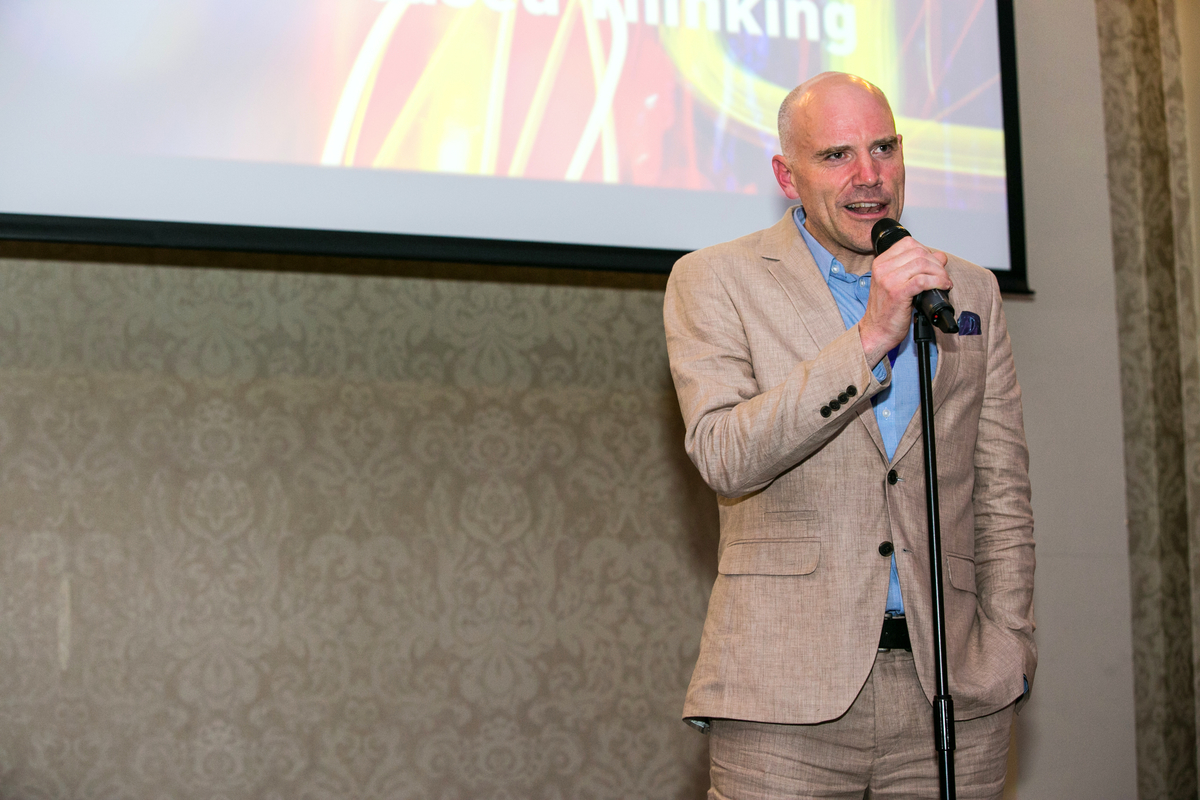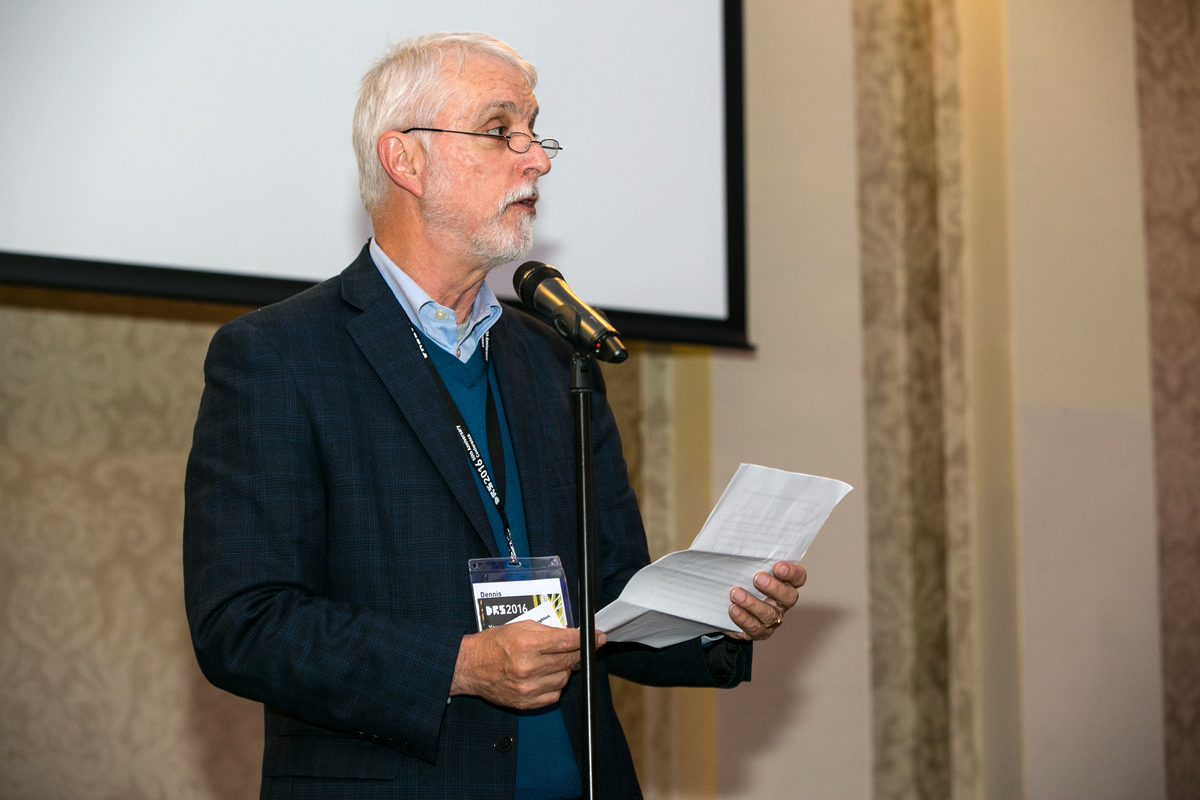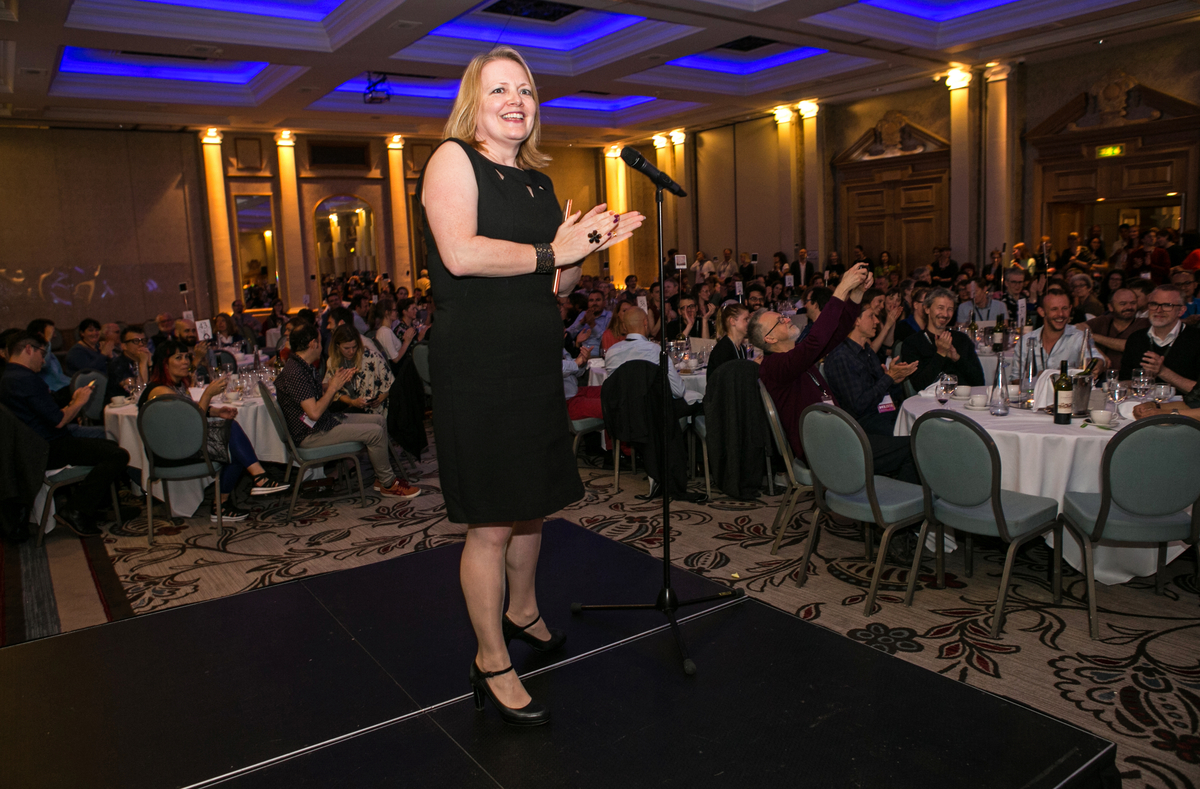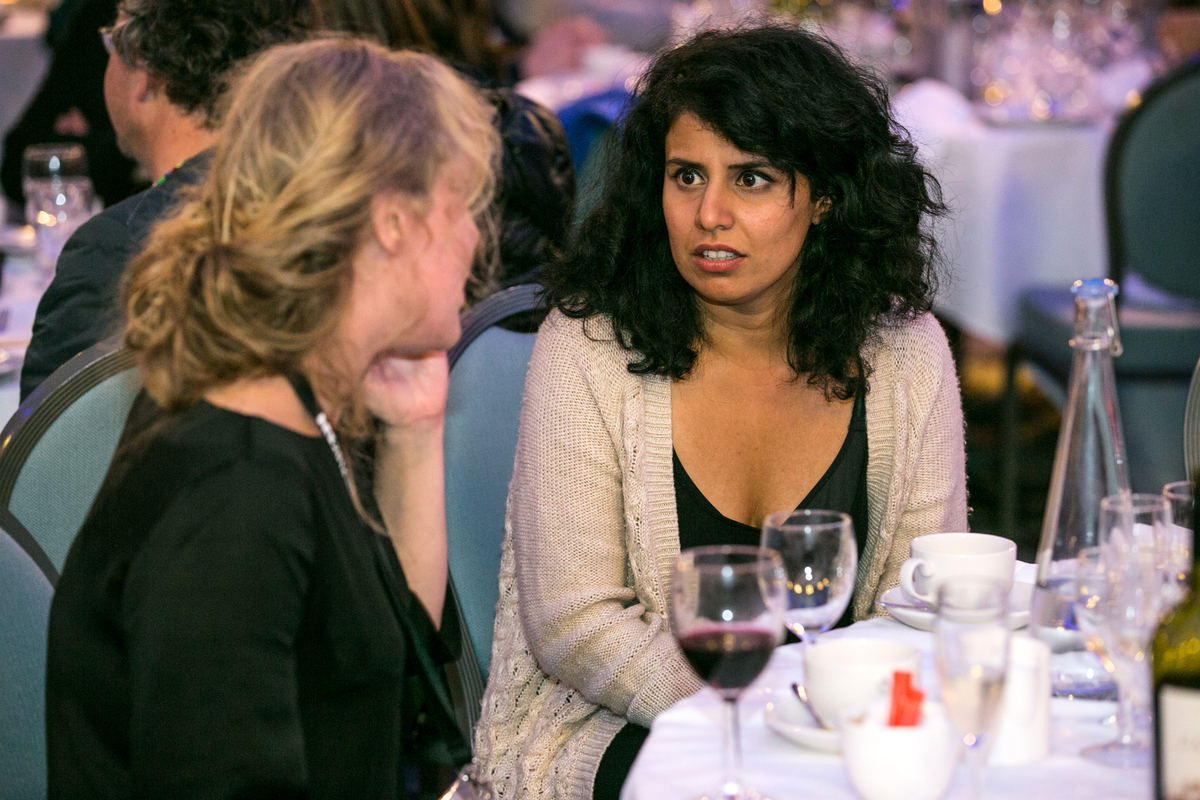 Any of the above photos are free to use with credit to DRS2016 and Pete Jones Photography. Participants wishing to get high resolution copies of any of the photos in this gallery or would like their names added in tags or titles should contact us at admin@drs2016.org.